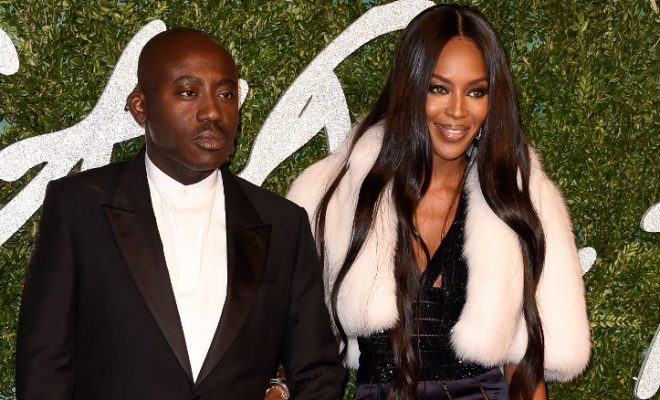 Entertainment
Naomi Campbell criticises Vogue for lack of diversity
By
|
Edward Enniful officially became Vogue's first black male editor this month, indeed this should be a cause for celebration, however a midst this great victory came a short downfall noticed by supermodel Naomi Campbell.
Campbell posted a photo on Instagram identifying zero black staff in Vogue.
She captioned "…Looking forward to an inclusive and diverse staff now that @edward_enninful is the editor…"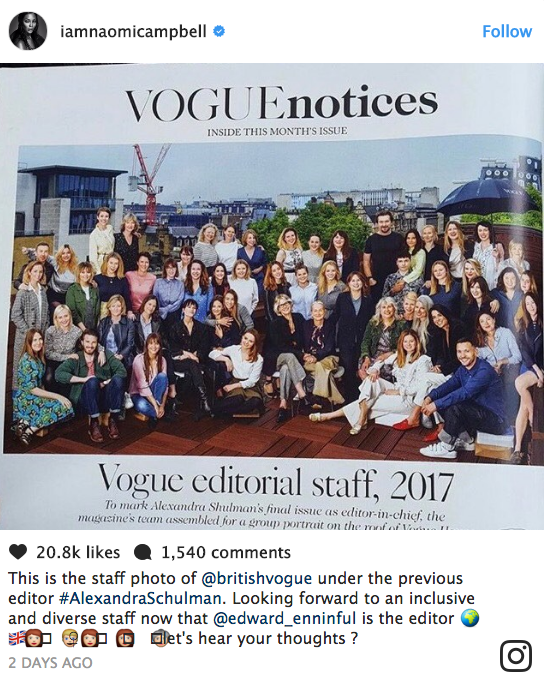 In a previous interview with Time, both Campbell and Enniful discussed the need for diversity in all parts of the fashion industry.
"If you put one model in a show or in an ad campaign, that doesn't solve the problem," Enniful said. This Instagram photo captures just that.
Although Enniful is now the main voice behind the magazine, unfortunately it's not enough. Black people are quite tired of being the "token black person" as there shouldn't be guaranteed just one spot for us at the table. So lets hope Enniful can bring more change to vogue than just the creativity, a change that gives black people a fighting chance in the industry.