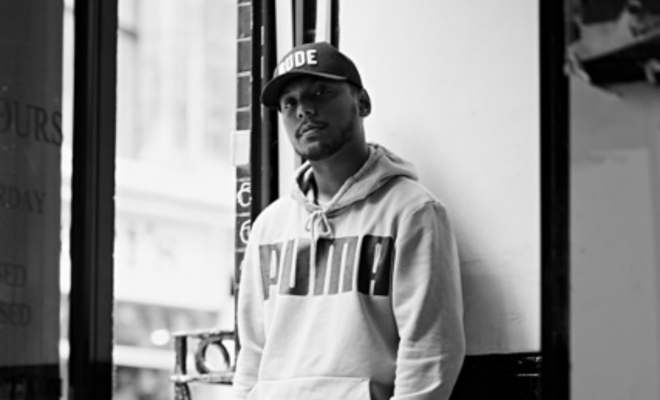 Credit: David Townhill
Entertainment
One To Watch… Rude Kid
By
|
From performing on festival stages worldwide, to scoring his own show on Kiss FM, grime producer Rude Kid has been having nothing but success in the past year – and it's a long time coming! He tells Pride's Nicole Vassell about his career so far, and where he sees himself going.
My job is… to entertain people as a producer, DJ, radio presenter, and personality. This is all I've ever wanted to do since I was in school, I wanna do this for the rest of my life. I do it because I love it.
One of this year's highlights has been… my single 'Banger After Banger' getting A Listed. Also, I just did Lovebox Festival – that crowd was mental! When it comes to naming highlights, it's hard because I don't really take note of what I'm doing, I just do it. I have loads of big goals to achieve but I'm getting there. This year has been good; I pray and hope next year is even bigger.
Grime music is even more popular now because… the artists in the scene have stopped caring about what labels want and started putting out music that they love and people love. Grime is getting massive now. I just think grime is getting allowed to come through the door and people are paying attention to it, which is making everyone listen.
I've never quitted, even when times were tough because… I love what I do, and I said I'd give it one more push. I lost the hunger for a while, felt like I was stuck! So in 2014 I said 'I'm gonna give myself 2 more years and if nothing changes I'm quitting' – but life's been good since then. I got my hunger back working with Relentless (the energy drink brand) and doing the 653 EP with Ghetts.
The way I create a track is… different every time – sometimes I can make a tune super fast, and sometimes it can take long. I never force myself to make music; when I feel like making a tune, I do.
I find inspiration from… family, friends, listening to all types of music. A lot of things inspire me.
My dream set would be at… one of them massive crowd festivals, or headline a big club in Ibiza one day. I'm working towards all of that.
Three artists who've influenced my work are… Chase and Status, Ghetts and Skepta.
If I weren't a producer, I'd be doing… Rocket Science.