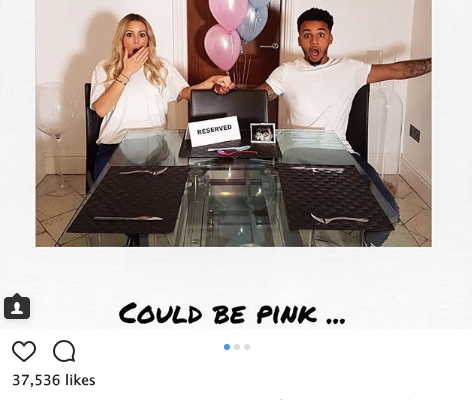 Entertainment
8 Celeb Babies Entering 2018!
By
|
It looks like everyone's got baby fever with many celebrity's announcing their pregnancy's online. It's going to be an exciting baby filled year, so Pride have put together a list of 8 baby's that are due to be born in 2018. Some celebrities will be having additions to the family, whereas some are welcoming their first ever child.
Spoiler: Cuteness overload
Actress Tia Mowry and husband Cory Hardrict are about to expand their family as she revealed her baby bump on Instagram with hubby and son. How adorable, love the onesie Tia!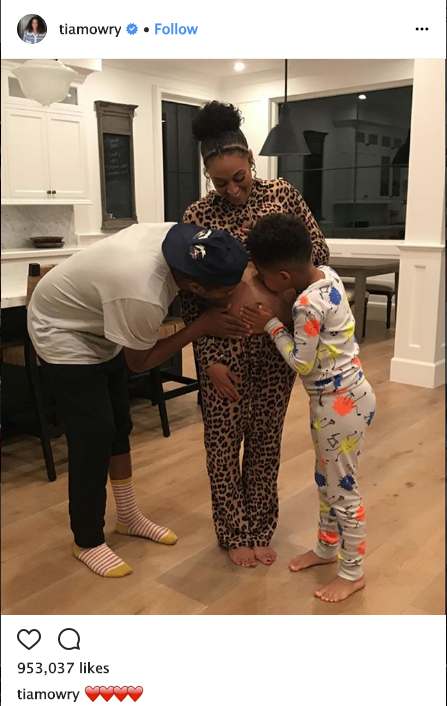 2. Model Chrissy Teigan and husband John Legend are ready for baby number 2 as Chrissy posted on snapchat revealing her baby bump. This was shortly after posting a video on Instagram with her daughter Luna stroking her belly along with the caption "it's johns!" – thanks for clearing that up Chrissy.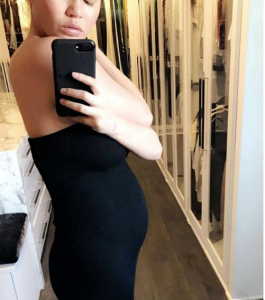 3. American Idol winner Jordin Sparks recently got married to her trainer Dana Isaiah, which was definitely kept under the radar. They got married in Hawaii and Aloha, he's definitely a hunk. On November 22nd, Jordin revealed her baby bump with Dana (looking cute in their tracksuits) and captioned "Dad and Mom".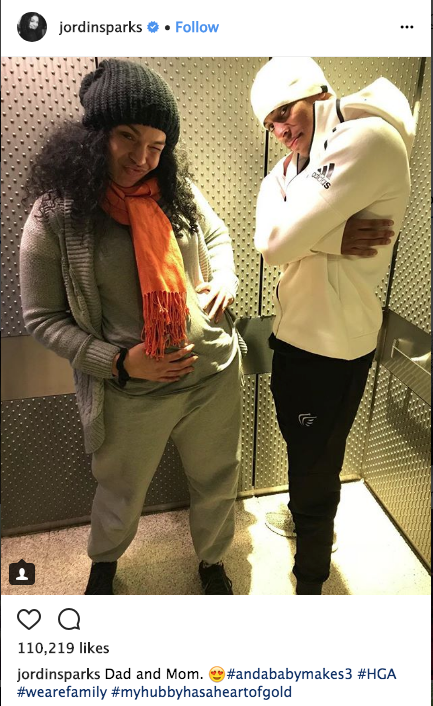 Two days later the pair announced the gender reveal – and it's a boy!! I'm just thinking how amazing Jordin's lullaby's are going to sound.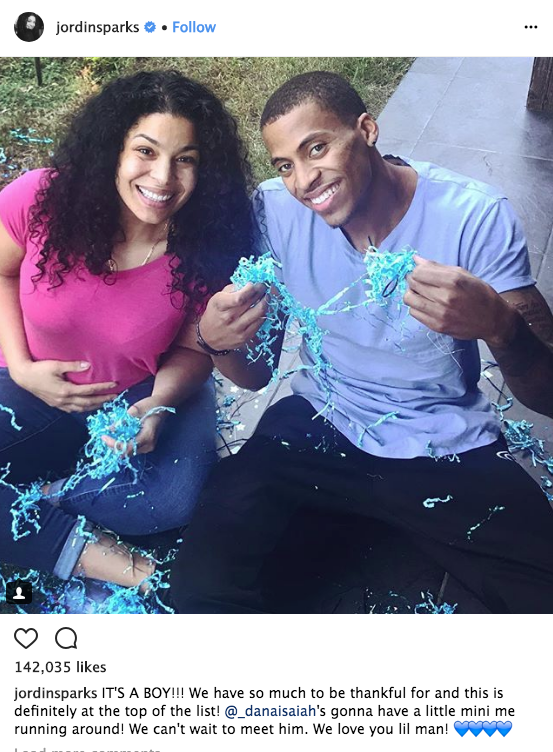 4. The America's Next Top Model cycle 3 winner Eva Marcille is expecting her second child, and it's allegedly a baby boy! (sensing a theme here) She posted to Instagram this November with "We're Expecting!!!!! 5 months in and we couldn't be more excited!!!"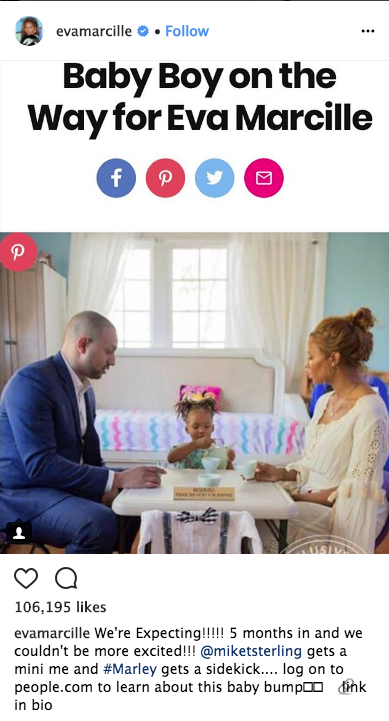 5. Singer-songwriter Ne-yo is expecting his second baby with his wife Crystal Smith and fourth child in total. Clearly over the moon, Ne-yo put a lot of effort into doing some extra picture editing before sharing the news on Instagram.
6. Former JLS star, dancer and TV Personality Aston Marygold is expecting his first child with his girlfriend Sarah Richards. They got super cute and creative to confirm the pregnancy by posting a picture of themselves sitting at the table with a reserved sign in the middle featuring a baby scan. Aston captioned: "…I'm NEVER speechless but words can't describe how I feel.. All I know is there's no feeling like it!" Someone pass the tissues.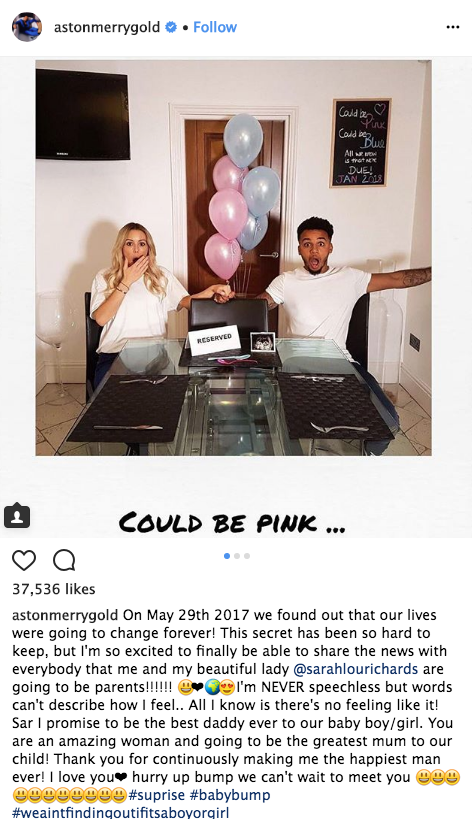 7. Jessica Alba (who looks younger by the day) announced her pregnancy in July 2017 and since then she has posted many glowing Instagram photos flaunting the growing bump. This will be her third child with film producer Cash Warren and after having two girls, they were "thrilled to announce" their first baby boy to add to the family!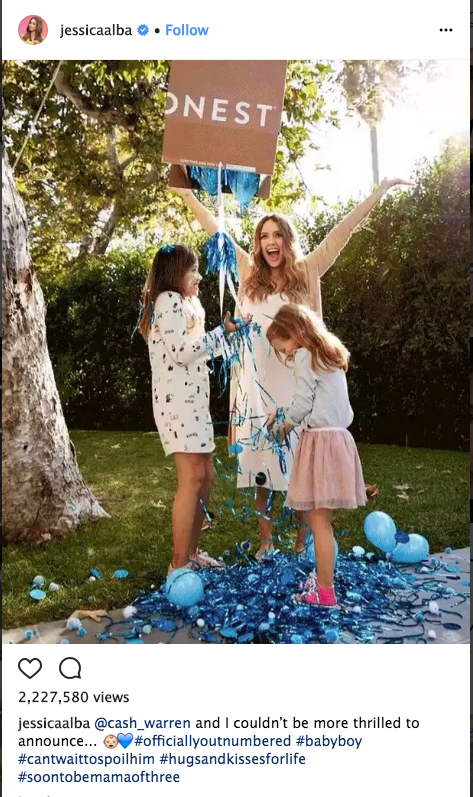 8. Actress Mindy Kailing confirmed in September that she will be having her first child – a baby girl. Instead of a cute Instagram reveal like many of the previous celebrities mentioned, Oprah Winfrey shared the news to press before Kailing could get a chance. Kailing told Ellen on her show that she told Winfrey during filming, however she didn't seem too salty about it: 'If anyone is going to announce big news about your private life, Oprah Winfrey is the person,' she said. Mindy isn't revealing the father of the baby and doesn't seem to be posting too much on Instagram either, well, you know what they say, a happy life is a private life.