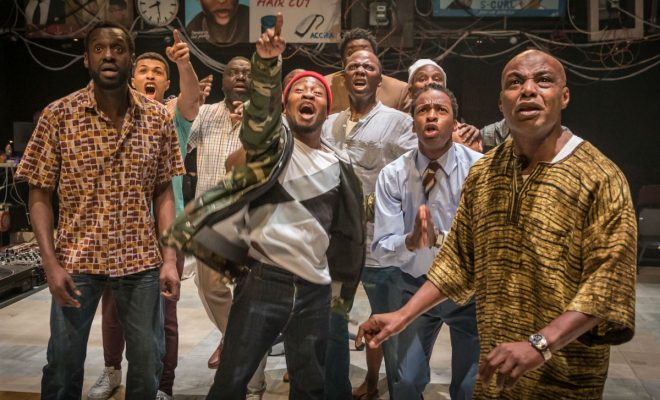 Barber Shop Chronicles at the National Theatre
Current Issue
The Buzz List: Your Arts & Entertainment Guide for Nov '17
By
|
BOOK: 'Sing, Unburied, Sing' by Jesmyn Ward
This poetic and powerful novel tells an epic tale of family bonds as it unravels revelations of hope and struggle, and of power and limitations across generations. With unforgettable characters such as mother Leonie, who struggles to deal with a drug addiction whilst raising her children without their fresh out of prison father. Readers are taken up in the journey as each family member is forced to face brutal truths about fathers and sons, legacies, violence and love.
Out now, Bloomsbury, £16.99
ALBUM: 'Standards' by Seal
It's no secret that Seal is a wonderful vocalist, since he's provided us with smooth, soulful jams since the early Nineties. But now, he's turned his sweet tones to make his mark on the standards of years gone by, including 'Luck Be a Lady' and 'I've Got You Under My Skin'.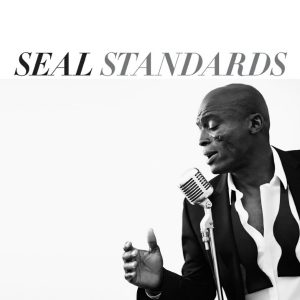 As we the festive period nears, the sound of the brass band along with Seal's silky vocals are just the ticket for the warm, fuzzy feeling – the deluxe version even has a couple of Christmas songs tucked in there too.
Out on November 10th
STAYING IN: Baby Driver
STARRING: Ansel Elgort, Jamie Foxx
Baby (Ansel Elgort) is the best driver there is, and he knows it. Though a peculiar badass, he's sweet at heart and gets trapped into using his smooth and sleek driving abilities for the benefits of crime boss (Jamie Foxx) and his heist crew. Like many stories, Baby falls in love and soon struggles to find a way out of his life of crimes as he has to choose between love and freedom. Amongst the action and perfect stunts, we also get the pleasure of hearing an incredible personalised soundtrack throughout the film that Baby relies on to drive. With a heart throbbing ending, it's indeed a must watch.
Released on Blu-ray and DVD on November 13th
TV: Scandal
Gladiators, it's time to be strong – as here begins the final-ever series of Scandal. Show creator (and absolute BOSS) Shonda Rhimes announced the end of the saucy political drama back in May, revealing that she'd known how the saga would finish from the very beginning… so we're sure she has something up her sleeve that'll blow us away, one last time. With Kerry Washington's Olivia Pope having turned a dark corner at the end of season six, we can't wait to see where she ends up. But one thing's for sure: that fierce walk, that quivering lip and that impeccable wardrobe of hers will go down in television history. NV
Returns to Sky Living on November 15th
FILM: Justice League
STARRING: Ben Affleck, Gal Gadot, Jason Momoa
Get excited, comic fans – the DC squad is back for the next instalment of action – and of course, explosions and stunts are aplenty. All your favourite superheroes – including Batman, (Ben Affleck) Wonder Woman (Gal Gadot) and Aquaman (Jason Momoa) – come together to face an enemy bigger than ever. Though they make quite the formidable ensemble, the super crew need to recruit more superheroes to join them in facing such a catastrophic threat and prove that they are all a force to be reckoned with.
Released November 16th
THEATRE: Barber Shop Chronicles
Back for its second stint at the National Theatre this month is Inua Ellams' smash hit play. If you didn't get the chance to see it the first time, we urge you to make a beeline for it now! Showing the hilarious and touching ways that black men interact within a space as specific as the barber's, from Peckham to Johannesburg, Harare, Kampala, Lagos and Accra, this is a show that's equal parts unique and impossible to forget.
Barber Shop Chronicles re-opens at the National Theatre, London, on November 20th. Tickets available at www.nationaltheatre.org.uk/shows/barber-shop-chronicles
FILM: Battle of the Sexes
STARRING: Emma Stone, Steve Carell
In a time long before Serena Williams and Sloane Stephens were running things on tennis courts around the world, another female force was known for taking the game (set, and match) by storm: Billie Jean King. And in 1973, she was challenged by self-described 'male chauvinist' player Bobby Riggs to a 'winner takes all' match, playing for $100,000 in front of a global audience, in what many called 'the battle of the sexes'. Emma Stone and Steve Carell play the feuding tennis stars in this energetic, dramatic comedy based on the historical event – and it's likely to serve up all the awards nominations in the months to come.
Released November 24th
BOOK: 'We Were Eight Years In Power' by Ta-Nehisi Coates
We knew we were going to miss the Obamas long before they left the White House ‒ even before we got the unfortunate news of who was to replace them. However, this first year without President Barack calling the shots has been, for many, painful to watch, even fro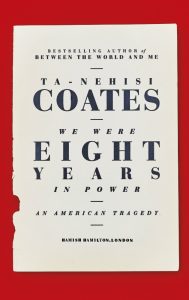 m afar ‒ and the future of America has scarcely seemed more uncertain. Renowned thinker and journalist Ta-Nehisi Coates (author of bestseller 'Between the World and Me') reflects on the USA in today's climate, and how the Obama era reshaped the country in his new title ‒ heavy, but essential reading.
Out now in hardback and e-book, Penguin Random House, £16.99
ALBUM: 'Glasshouse' by Jessie Ware
For her third album, Jessie Ware brings her signature cool, smooth tones to romantic ballads and mid-tempo jams alike. 'Slow Me Down' is a particular highlight, as she trills about a partner being able to balance her out in her hushed, soulful voice – while the album closer, 'Sam', serves as an emotion-driven tribute to her husband, and marks her most personal track yet.
Out now
BOOK: 'My Young Adventures: Meet Mya and Family' by Jeanelle Brown
English graduate-turned-upcoming literary phenomenon Jeannelle Brown has created the first of 12 children's books from the series called 'My Young Adventures'. The first book, 'Meet Mya & Family', focuses on a young black girl as she gives her personal account on what it's like to live and learn new things from her family. This diverse picture book promotes a positive and encouraging way of learning, as Mya discovers valuable lessons such as money management, the importance of inclusivity and diversity, and even politics. With Mya giving children the chance to see a fun reflection of themselves, we think this is the first of many brilliant books to come.
Out now, Bryan House Publishing, £9.99
TV: She's Gotta Have It
Spike Lee's 1986 film She's Gotta Have It has been revamped into a contemporary 10-episode series, directed and produced by Lee himself, along with his wife. The Netflix show is based on young artist Nola Darling (the charming DeWanda Wise) trying to define herself in 21st century Brooklyn. Along with the many dramas that come with friends and work, Nola doesn't make it easy for herself, as she also struggles to divide her time between her three lovers: model Greer (Cleo Anthony), banker Jamie (Lyriq Bent) and joker/sneaker enthusiast Mars (Anthony Ramos). A refreshing take on a black cinema classic – we can't wait to binge on this!
Released on November 23rd
THEATRE: Antony & Cleopatra
Part of the Barbican's Rome MMXVII series, this sensual take on the Shakespearen tragedy kicks off its two-month residency, following a successful run in Stratford-upon-Avon earlier this year. Josette Simon plays Cleopatra, the Queen of Egypt, who is wrapped in a tempestuous relationship with Mark Antony (Antony Byrne) against the backdrop of a turblulent Rome under the rule of Julius Caesar. The show's music was written by Laura Mvula, while Iqbal Khan directs.
Antony & Cleopatra opens at Barbican Theatre, London, on November 30th. Tickets available at www.barbican.org.uk/whats-on