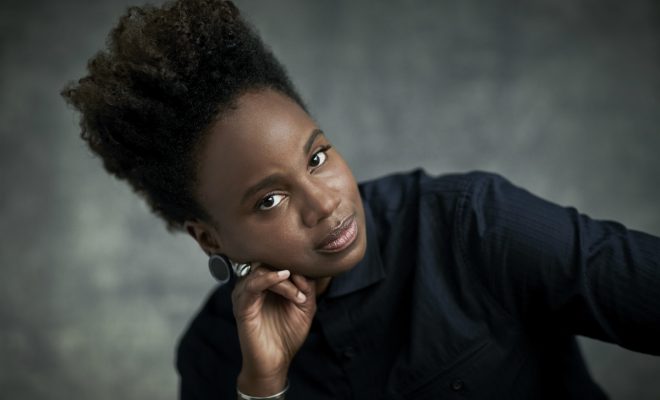 Current Issue
'Mary J Blige was extraordinary': Pride meets 'Mudbound' director Dee Rees
By
|
Sometimes, I think about what a shame it would have been if some of the most talented, most capable figures in modern popular culture would have chosen a more conventional careers, other than the ones they're now legend for. What if Mathew and Tina Knowles hadn't encouraged their daughters' musical abilities? What if Serena and Venus Williams hadn't pursued their skills on the tennis court?
And if you've heard of Dee Rees, you might also ponder on what a pity it would've been if she'd never quit her comfortable, corporate job and taken the leap into studying film at New York University. We'd surely be left without some of the most poignant pieces of cinema of this century.
Her first film, Pariah, is the semi-autobiographical coming-of-age tale of a 17-year-old black girl, learning to embrace her queer identity within suppressive circumstances. After its beginnings as a short film, it was developed into a feature length indie release in 2011, receiving overwhelmingly positive feedback.
Then followed TV movie Bessie, starring Queen Latifah, in 2015, which told the story of American blues singer Bessie Smith. Earning four Primetime Emmy Awards, it was a touching look at the struggles of a black, LGBT woman in the 1920s to become known as 'The Empress of the Blues'.
Now, Dee is set to continue her run of hits with the period piece Mudbound, a tragic, haunting tale of two families – one black, one white – living on the same land in rural Mississippi during, and in the direct aftermath of World War II. Ronsel Jackson (Jason Mitchell) and Jamie McAllan (Garrett Hedlund) are the adult sons of the respective families, who return from service and start a friendship. Though bonded by battle, they find that their experiences back home in the States are completely at odds due to institutional and outright racism – which ends up leading to some disturbing consequences.
Without giving away too much, the film is unflinching when it comes to real, tragic experiences faced by black people – and with the current political and racial atmosphere in America in 2017, it's eerie to see how many aspects of the film ring true to experiences today. With the film also starring the likes of Mary J Blige, Rob Morgan and Carey Mulligan, Mudbound is weighty, meticuluously crafted ensemble piece that is sure to be a big hitter come 2018 awards season.
I met Dee at a London hotel just a few days after I'd had watching the film myself. From the state of today's America, to her position as a black, LGBT woman in a space traditionally dominated by straight, white men, Dee spoke with calm, steady conviction; it's clear that she's been ready for mainstream success for quite some time – she's just been waiting for the rest of the film industry to catch up.
Congratulations on Mudbound, Dee, it's really an astonishing film – I've been thinking about it non-stop! When you first came into contact with the story, how did you know it was a tale you wanted to tell?
Dee Rees: The first time I came into contact with the story was when Cassian Elwes, a producer, brought me the first version of the script. I read it, I liked it, and I said I'd do it – but only if it was about both families. I said it's gotta be both voices heard – he said 'fine, fine', so I wrote it. I was really attracted to the idea of it being a shared history between the black and white characters – not 'my history', or 'your history'. This is our heavy history to be shared together, like an umbilicus weighing down.
How would you say that this story, set after World War II, is relevant for America today?
DR: I think citizenship is very much a question today: what does it mean to belong to a place? I feel like I'm more American when I travel overseas, than in the States. The ideas of possession and upward mobility are also still very much a question. People are starting to wake up to the fact that race is an invented economic construct, designed to give more resources to some rather than others. People are realising that their whiteness doesn't have currency anymore and they're freaking out!
With the McAllan family in the film, I wanted to explore how whiteness can be used as currency: Pappy [Jonathan Banks] flaunts his, Laura [Mulligan] barters hers with Florence [Blige], and Jamie [Hedlund] tries to burn his, but he can't. Recognising privilege is recognising that whiteness is a part of you – and it's not about pretending you have it, it's about what you do with it.
There's a scene where Ronsel is brought back down to size, and there's a clear difference in how he's treated as a black person in America, and outside of it…
DR: Exactly. Ronsel [Mitchell], as a black man, is more American when he's outside America, and less when he comes home – and that is a really powerful idea. He embodies what it means to be a citizen, what it means to fight for a country that won't fight for you.
You have some incredible names in this film, one being the legendary Mary J Blige – what was it like working with her?
DR: Mary's amazing, she's great! Working with her was surreal. She completely leans into the character of Florence Jackson, putting any sense of vanity away – I loved it. Mudbound is all naturalism, not glam at all: we gotta feel the sweat and drudgery of life on the land when we're watching, and she was willing to do it. Mary's performance was extraordinary.
I really wanted her for this role, too. I knew I definitely wanted Rob Morgan for Happ, and for Carey Mulligan's character, Laura, I wanted someone who had that arc between civility and farm life. With Mary, she has these tear-shaped scars, like perpetual tears, and I wanted that – and also, she has a sense of reserve, of not saying everything she's thinking. I needed an actress who could bring that complexity, and Mary was it. She was ready to work; scene after scene, she just had it. I was thrilled when she said yes.
What does it feel like to be occupying a space that historically, as a black woman, hasn't seemed like is for you?
DR: It feels much like my entire life! I grew up in Nashville, Tennessee. Me and my parents lived in a poor, white suburb, and I was one of very few black kids in the school. Being a rarity in the film world was no big shock – it was the same when I worked in corporate America, the same when I worked in brand management, being a black girl with a 'fro… I was fired, of course. [She chuckles, jokingly.] This industry is a microcosm of society – I'm being the thing I'm not expected to be. I've never been one to stay in the permitted spaces. In quitting the corporate world and going to film school, I was finally doing the thing that I loved. People thought I wouldn't get in – but I did. I'm used to being underestimated.
How do you break down barriers to make the films that you want?
DR: The thought of it being better to tell the story, no matter the difficulties. Bessie is a story about a black, bisexual woman in the Twenties. She wasn't supposed to make it. In the film we see her, and Ma Rainey [played by Mo'Nique] with women and men – when do you get to see that? The fact that the film exists is powerful, because you can't unsee it, it's in your consciousness. That desire to put something on the consciousness is so great.
You're black, female and lesbian – do you feel a pressure to make a certain type of project?
DR, without hesitation: No, I make what I want. I'm doing a horror film, I'll do another drama… basically, I make the films that I'd want to go and see. My interests are expansive, and I think people may assume that I'd only want to make films about black women or black people. To me, that's a very narrowing, limiting idea, where people assume wrongly that I'm good at making a certain type of film because 'that's who I am'. I'm from Nashville – a completely different place to Brooklyn [where Pariah is set], but I can tell a New York story. I was born in 1977, but I can tell a 1940s post-war story – I can tell a story in 2044! The lack of imagination of others can't pressure me.
Do you feel frustrated when put in a box?
DR: No, because I don't think I've ever stayed in a box. I would've been if I'd just taken what was offered to me, but no-one's going to pass you the ball for your own career – you have to bring your own ball to the game. As long as you have the capability, you'll never be frustrated if you hold steady and make the opportunities for yourself. When you can create, and put your own pen to paper, you're back in charge.
Mudbound will launch on Netflix and in cinemas with Curzon on 17 November