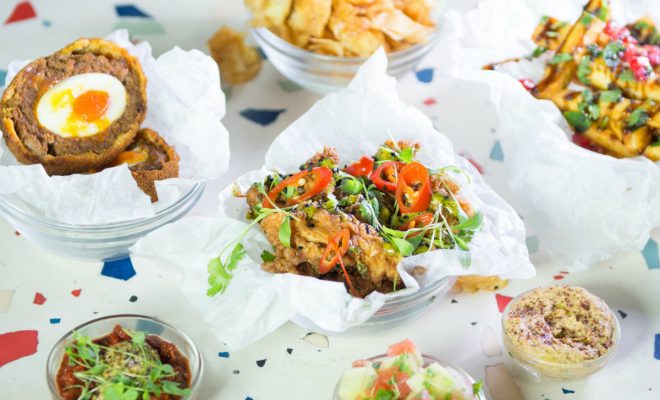 Food
Food review: Torshi, at Five Miles London
By
|
There are many food trends that, as much as we try, will never be accepted as a norm – anyone still using roof tiles as plates?
However, two things that we can absolutely get on board with is 'social dining', and 'meals at the nightclub'. And folks, that's exactly what you can expect at Torshi at Five Miles.
Located in the same warehouse as event spot Five Miles, Torshi is a touch of Middle Eastern cuisine, tucked away in unassuming Tottenham industrial estate. In terms of atmosphere and aesthetic, Torshi somehow manages to stay true to the Middle East theme with leafy plants and soft lighting, while also keeping its industrial roots intact with concrete walls and exposed fittings.
But no-one particularly goes to a restaurant for the way it looks; it's all about the food. And the food definitely delivers!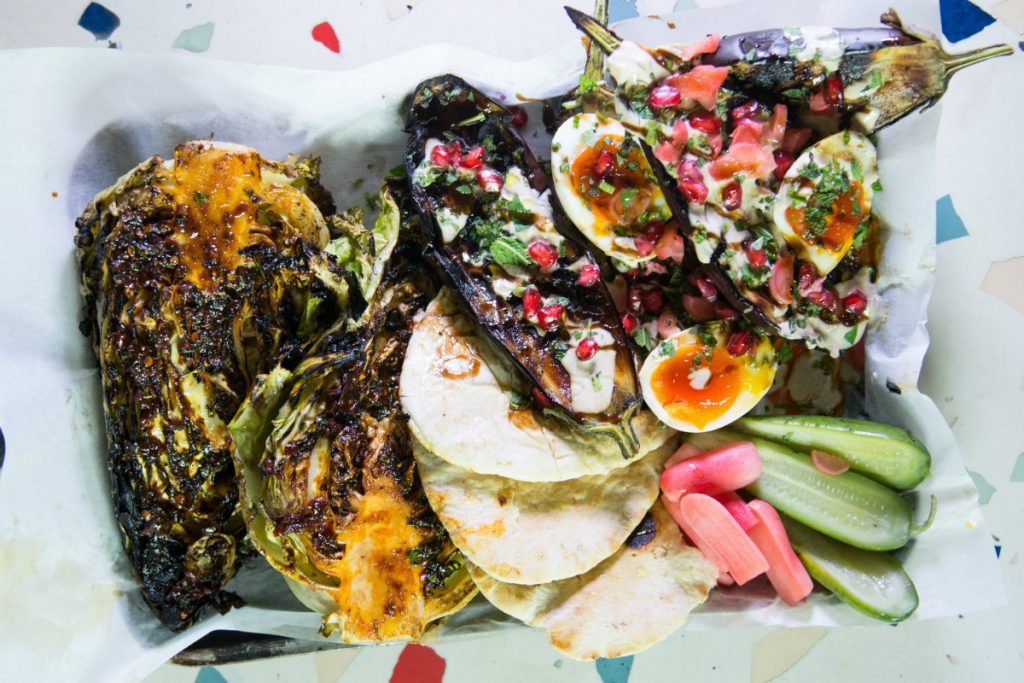 Highlights of head chef Ed Jones' menu include the halloumi fries with pomegranate ketchup and the fried chicken, served with pickled watermelon rind. Houmous fans will be satisfied too, as there were delicious mounds of the stuff served too, with plenty of warm pitta bread.
The dishes are served platter-style, encouraging you to share with your party instead of being restricted to your own plate – and with this, it makes it an ideal place to go to catch up with friends, or get to know your workmates a little better.
Torshi at Five Miles London,
39b Markfield Road,
London,
N15 4QA
www.fivemiles.london