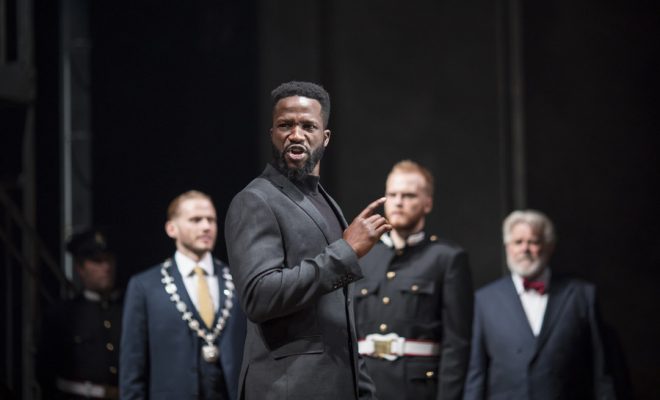 Entertainment
One to Watch: Sope Dirisu
By
|
After performing an amateur show at the Royal Shakespeare Company (RSC) 5 years ago, British actor Sope Dirisu returns for his first 'professional play' starring as Shakespeare's Coriolanus. From an Economics student to features in theatre productions (One Night In Miami) and TV shows (Humans). Sope talks to Pride's Rhia Harry about not feeling good enough, the most shocking parts of his journey, U.S. vs. U.K., advice to upcoming actors who haven't gone to acting school and more!
What have you found most rewarding from the show?
My family came to see the show, and they're not theatre people and actively dislike Shakespeare, to hear them have such strong opinions about the show because they were able to follow it so easily, the clarity of our story telling was a big tick for us. The play that we had was clear and understandable and enjoyable.
You studied Economics and didn't go to acting school – when did you decide to take a leap into acting, and why?
I suppose acting was always something I'd do in the summer almost like a summer camp. I went university because I didn't know if I was good enough for drama school. Half way through my second year […] I saw all these pages scattered around me and I thought, I could do this for the rest of my life, I'm good at economics but it doesn't make me happy.
That summer I went to the national youth theatre and performed at one of their shows, it was the opposite feeling, I was so happy, I was surrounded by like minded people who were enjoying performing, I thought this is definitely what I want to do for the rest of my life.
I suppose, coming straight out of university was the time where I had the least responsibilities and the most opportunity to take a risk. I thought I had to give myself the opportunity to try, to say at least I tried.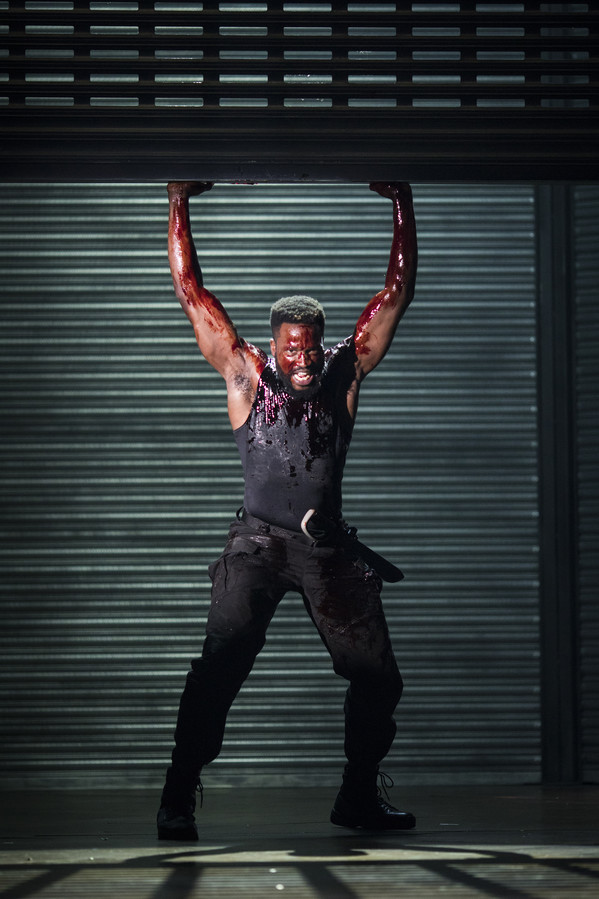 What parts of your journey were shocking or unexpected?
Signing with my agent was a big sort of wow moment, because of the calibre of actors that they represent, [for example] Andrew Lincoln […] and Ruth Negga who was just nominated for an Oscar. There was a sense of validation that that I might be ok at this.
Also, playing Coriolanus. I was actually overcome with fear (laughs) just because of how big the role is and how much pressure. I expected to work a lot longer before I was given this opportunity, like you said its happened quite fast, so that was a big wow moment as well.
A lot of Black British talent end up relocating to the United States to look for roles – will you be following suit?
For as long as I've been doing this properly, I've been quite adamant that I'd love to establish myself here before I go over there.
I have been blessed and lucky so far in my career that I have been able to find good work in the U.K. At the moment it looks like that might continue.
I'd love to go over to the states for the experience and do good quality work but I'm also quite keen to be amongst this young group of actors of colour who are making strides domestically before they do so internationally.
Which do you prefer: Theatre or TV?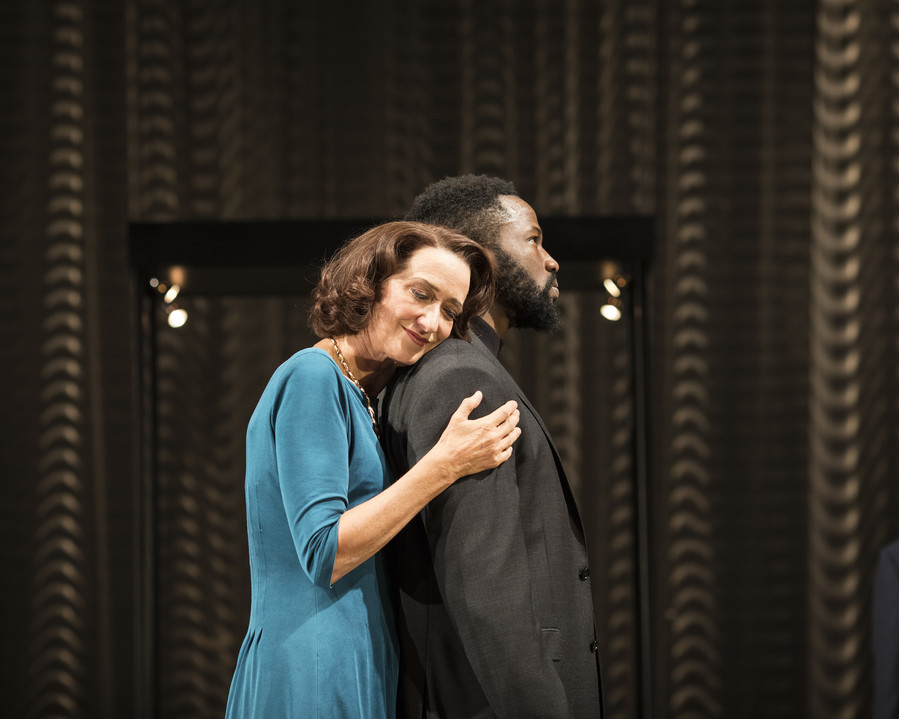 I don't know that I prefer one or the other. I find [the rehearsal period] magical. Almost every one of your decisions is interrogated not only by the director, but by yourself, by the co-stars. You would have almost explored every single option and found the best one for the production and story that you're telling.
That being said, in terms of character development you have almost 10-15 hours worth of content […] you get to know them that much better.
I do love the subtly of screen work, what you can do with your eyes. I was watching a lot of Will Smith recently I can see so much in his eyes, its really wonderful actually.
I'm very proud of One Night in Miami, a play I did at the Donmar with Kwame Kwei-Armah. I really believed in what we were doing and it was received really well which ultimately was a cherry on top of the cake because even without the audience the production was quite powerful.
Any advice for people who haven't got an acting background, but want to pursue it?
There are no shortcuts, its important to know that so you don't give yourself any false hopes. If you want to act just because you love acting, then there's no reason to have an agent or do Hollywood stuff. You can either go to drama school or you can go and do amateur shows and invite people to come and see you.
You have to write loads of letters and loads of emails, there's going to be a lot of rejection from the beginning.
I don't know if I have the answers, I've been very blessed in my career so far and I wont take that for granted.
Coriolanus will play at the Barbican for a limited London Season from 6 – 18 November 2017. Tickets are available from the Barbican Box Office or over the phone: 020 7638 8891