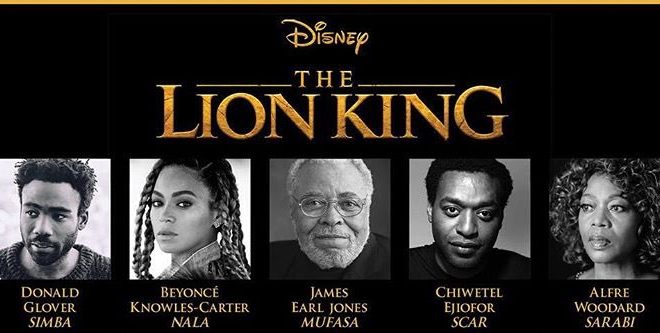 Entertainment
'The Lion King' cast has been revealed and it is EVERYTHING!
By
|
Earlier this year we were excited to hear that the 1994 animated Disney film 'The Lion King' will be revamped into a reimagined live-action movie, directed by Jon Favreau.
Yesterday, Disney tweeted a picture revealing the full cast of the film that includes Beyoncé Knowles-Carter as the voice of Nala, Simba's love interest. Simba will be played by singer and actor Donald Glover, as previously announced in February.
Other big names include Chiwetel Ejiofor (Scar), Alfre Woodard (Sarabi), Seth Rogen (Pumbaa) and of course James Earl Jones returning as the original Mufasa.
Read the full cast below: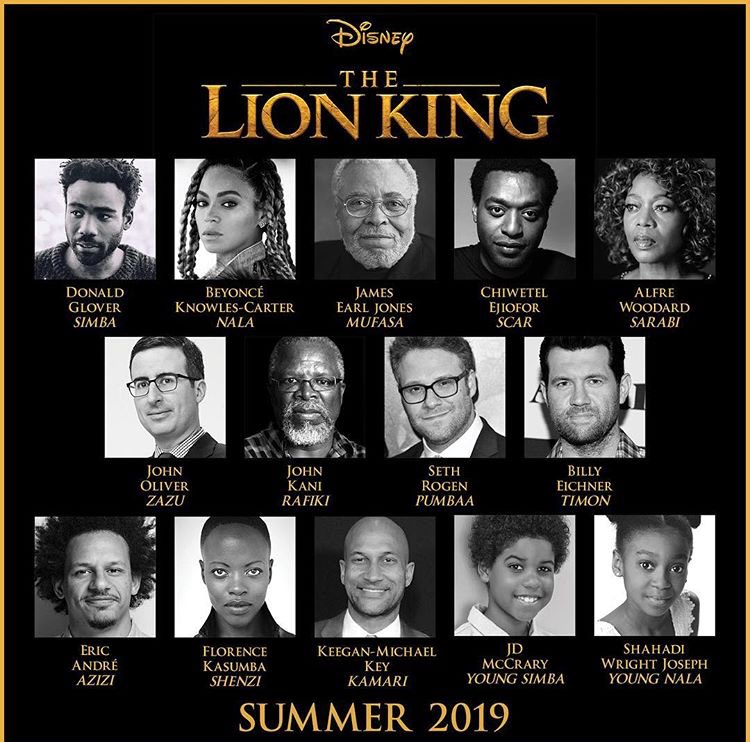 The Lion King is also an international successful theatre show that has been long running for years, so we already know that it has so much potential to be spectacular – especially with this stellar cast.
Everyone has been going wild over the news laughing at how Beyonce will steal the limelight (I'm not mad).
I'm already receiving tingles from the duet and it hasn't even been created yet.
I hold my hands up, even though I love the film, I secretly want to be front row just for Beyonce even if it's just her voice we're hearing. Nala is full of sass and I'm very sure Beyoncé is going to do this role perfectly (like she does everything). Can we make sure she's in every scene please, maybe a few extra solo's? That'll be great, thank you.
Being a childhood favourite film for many, we've got very high expectations, and they're doing well so far. Don't let us down Disney.
The Lion King reboot will be released in the summer of 2019!