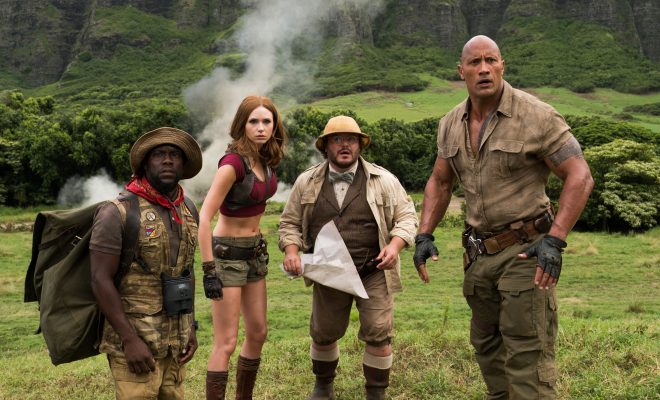 Current Issue
The Buzz List: Your Arts & Entertainment Guide for Dec '17
By
|
TV: Black Mirror
As if we needed more reasons to spend the days over Christmas indoors with our eyes glued to the TV, Charlie Brooker and crew have given us six, in the form of brand-new episodes of Black Mirror. Guaranteed to provide us with ample content for dinner-table discussion and watercooler chit-chat well into 2018, the irresistible series will give us a selection of dystopian, creepy tales relating to modern life and strange, but familiar alternative universes. As usual, be prepared for some familiar faces to pop up; Michaela Coel (pictured) stars in episode 4, Star Trek-esque 'USS Callister'.
Launches on Netflix December 29th – Watch the official trailer for season 4 right here:
BOOK: 'Live Like You Give a F**k', by Nicola Findlay
This book gives a warning on the back cover that it's not a read for the faint of heart ‒ but even still, the spicy, straight-talking advice from lifestyle coach Nicola Findlay might be a little strong for the likes of some.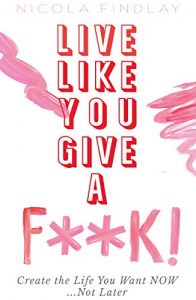 In the self-help title, Findlay attempts to show you how to create the future you want, from diet, to career, to love life ‒ and she doesn't pull any punches. Rude? Yes. Abrasive? For sure! But if you like being told the harsh truths, and learn best with tough love, then this book should help you get that booty into gear to make this upcoming year the best one yet. After all ‒ you deserve the best!
Out now, £8.99, Clink Street Publishers.
STAYING IN: Girls Trip
One of the absolute highlights of our year was getting the opportunity to go the cinema with our best girlfriends for two-hours of raucous laughs and naughtiness ‒ and of course, the film to provide such joy was the fantastic Girls Trip. Having grossed over $100m (£75.7m) worldwide, the friends-reunion comedy, starring Queen Latifah, Jada Pinkett Smith, Regina Hall and breakout star Tiffany Haddish, made a big splash at the box office, and is widely considered an instant classic. Now, you can have a piece of the action for yourself, to watch whenever you please ‒ and yes, we are talking about that Kofi Siriboe scene…
Out now on Digital, DVD and Blu-ray.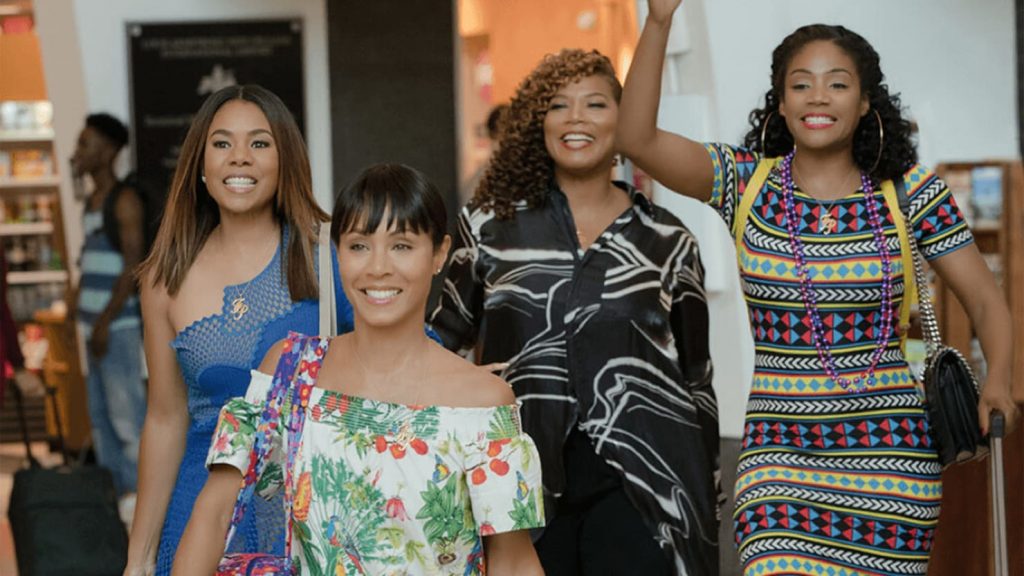 ALBUM: 'War and Leisure' by Miguel
As one of the finest live performers of our time, Miguel has had fans eagerly waiting on his new music since his 2014 release, Wildheart. The past couple of months have seen him giving impromptu vocals to some of our favourite tunes (his cover of SZA's 'The Weekend'? YES.) and slowly debuting new singles such as 'Come Through and Chill', 'Pineapple Skies' and the undoubtedly cool 'Skywalker'. Now, he's finally set to release his fourth studio album ‒ and judging from the first exports from it, the Californian crooner has another big hitter on his hands. We are ready!
Out now.
FILM: The Star
STARRING: Steven Yeun, Gina Rodriguez, Zachary Levi, Keegan-Michael Key
In this alternative telling of the first Christmas, viewers meet a small but brave donkey named Bo (voiced by Steven Yeun), who's desperate for a life beyond his daily grind at the village mill. One day, Bo finds the courage to break free, and finally goes on the adventure of his dreams, making friends with a lost sheep named Ruth (Aidy Bryant), Dave the dove (Keegan-Michael Key) and three wisecracking camels, voiced by little-known names Tracy Morgan, Tyler Perry and Oprah Winfrey. Without giving away too many, erm, spoilers, Bo and his crew soon end up being a big help to a cute couple named Mary (Gina Rodriguez) and Joseph (Zachary Levi), who are about to welcome a very special baby into the world…
Out now.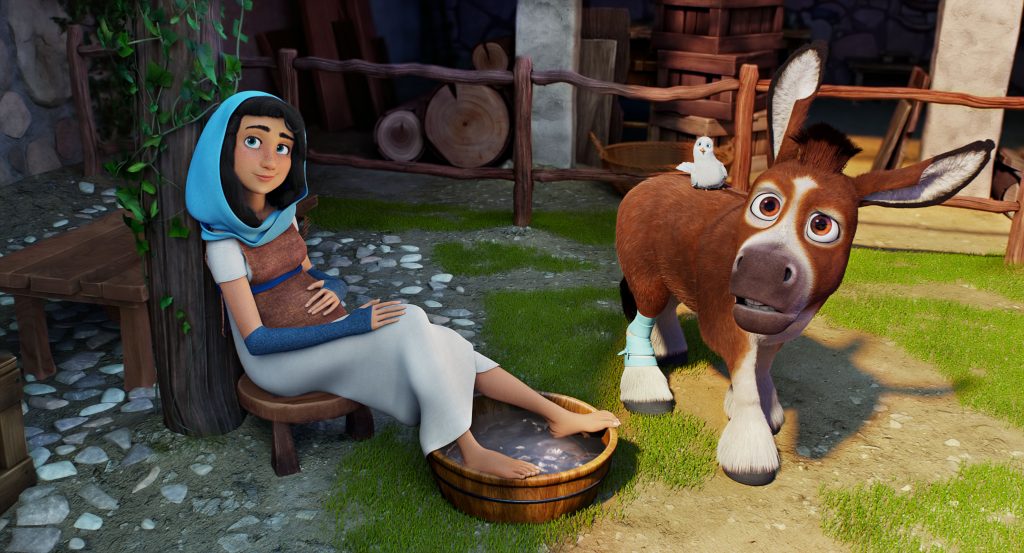 FILM: Jumanji: Welcome to the Jungle
STARRING: Dwayne 'The Rock' Johnson, Kevin Hart, Karen Gillam, Jack Black
When it comes to Nineties movies held dearly in the hearts of adults of today, Jumanji ranks pretty highly. And with the Robin Wiliams-led original being such an established part of many of our childhoods, the creators of this definitely had a challenge on their hands when revisiting the mystical, board-game epic tale. However, with some clever updates, this star-studded action comedy has more of the feel of a standalone sequel, more than a remake of the 1995 version ‒ inspiration, rather than a copy. With Dwayne Johnson and Kevin Hart flexing their comedy chops as characters in the game, perhaps Welcome to the Jungle will be as warmly received as its predecessor?
Released December 20th
TV: Hailmakers
Starring: Samson Kayo, Akemnji Ndifornyen and Jason Barnet.
BBC Three takes two favourites from The Javone Prince Show, Samson Kayo and Akemnji Ndifornyen to create new comedy, Hailmakers. The cheeky sitcom follows two of the country's lowest-rent entrepreneurs, Saz and Sol, as they land themselves in a series of outrageous incidents as a result of their crazy business ideas. If there's easy money to be made, then Saz and Sol are in for the ride, as long as they get to work for no one else but themselves. You're guaranteed to have some laughs as you see the lads run towards their unlucky fate whilst meeting a bunch of ludicrous characters along the way. Read our exclusive interview with Samson Kayo and Akemnji Ndifornyen here:
Available now on BBC3 online.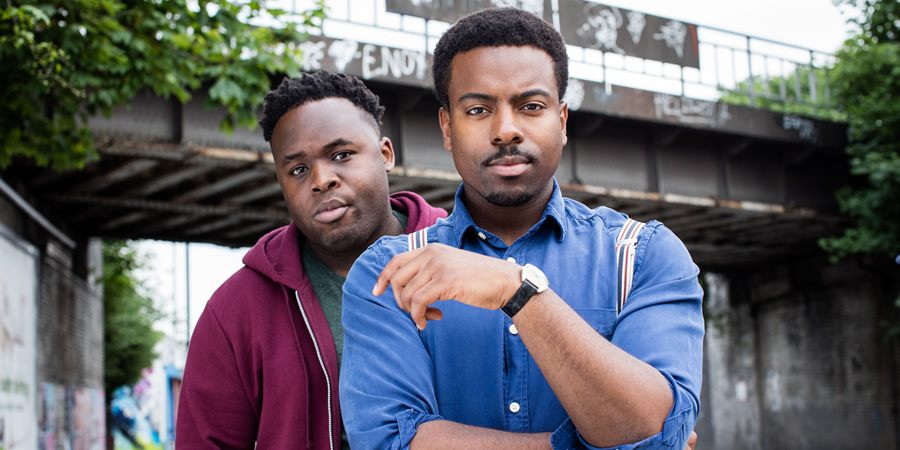 FILM: Star Wars: The Last Jedi
Starring: Carrie Fisher, John Boyega and Daisy Ridley
Following the highly-grossing Star Wars films 'The Force Awakens' and 'Rogue One', the latest instalment of the franchise makes a triumphant comeback. The critically acclaimed sci-fi trilogy reveals the return of many favourite characters in a galaxy far, far away and yes our favourite storm trooper Finn (John Boyega) will be back on our screens; but most importantly we get to see Rey (Daisy Ridley) become stronger than ever as she unlocks her greatest abilities with the help of Luke Skywalker, as well as discovering many secrets from her hidden past. Let the force be with you!
Out now.
FILM: Bright
Starring: Will Smith, Joel Edgerton
In an alternate, present-day earth where humans live side by side with fairies and mystical creatures, two officers, a human (Will Smith) and an Orc (Joel Edgerton) are forced to work together in spite of their differences in order to save the world. In the midst of a gritty street war, the two L.A. cops stumble across a magic wand with destructive powers, and it's their job to make sure it doesn't get into the wrong hands. With a pack of evil forces on their tail, it pushes the two cops to limits they never thought they'd go. Marking the latest in big budget Netflix films, this is an exciting slice of fantasy about war and friendship.
Out December 22nd
STAYING IN: Valerian and the City of a Thousand Planets
Starring: Cara Delevingne, Rihanna and Dane DeHaan
Director: Luc Besson
The city of a thousand planets is in danger as a dark force threatens to destroy it along with its Alpha. In this unimaginable 28th century world, special operatives Valerian (Dane DeHaan) and Laureline (Cara Delevingne) must battle against the ever-growing colossal menace to protect the future of the universe. Based on the comic series 'Valerian and Laureline', this fantasy sci-fi is turned into a stunning 3D experience with some truly impressive cinematography.
Out now.
TV: Doctor Who Christmas Special
The famous British sci-fi based on a time-lord (Peter Capaldi) who travels through time in his T.A.R.D.I.S. returns for an hour Christmas special featuring his gleeful companion Bill Potts (Pearl Mackie) and special guest Chris Chibnall. For Capaldi's final episode as the twelfth Doctor, the epic adventure sees two time-lords refusing to face regeneration whilst stuck with a British captain in the First World War. In the magical episode, named 'Twice Upon a Time', we also get to see the Doctor's regeneration into the series' very first female Doctor, played by Jodie Whittaker. It's the end of an era for one brilliant Doctor, but for Whittaker, it's just the beginning.
Airs December 25th, BBC One
FILM: Pitch Perfect 3
Starring: Rebel Wilson, Ana Kendrick and Brittany Snow
Now graduated from college and out in the real world where it takes more than a cappella to get by, the Bellas come together one last time as they transform hit songs into their own. After winning the World Championships, the girls convince themselves they still have the vocals, the charm and the creative pizazz to take on their new and younger rivals for an overseas tour. The irreplaceable bunch of music nerds return to your screens as they make questionable decisions, full of the same drama, brilliant vocals and laugh out loud comedy.
Out December 22nd