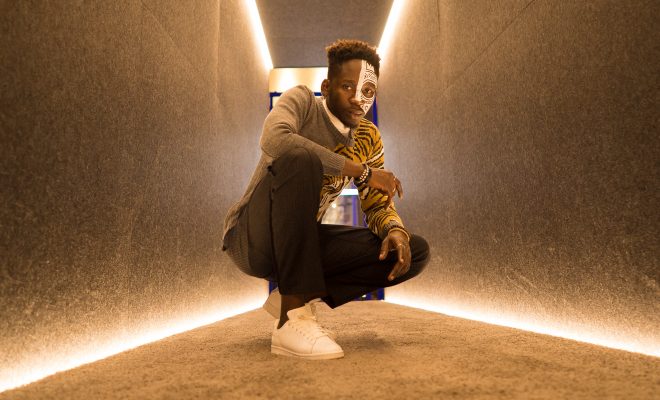 Entertainment
One to Watch: Mr Eazi
By
|
From university promoter to MC to international stardom: Mr Eazi is a Nigerian singer-songwriter who started off booking artists for parties and is now making waves with infectious afrobeat hits such as leg over and skin tight. Afrobeat music is becoming wildly favoured and Mr Eazi is determined to keep the genre on the map.With award nominations on his belt, the Lagos to London singer is making a good start. He talks to Pride's Rhia Harry about where it all started, when he realised it was real, crazy fan moments, being in the studio, the future of Afrobeats and more!
On where it all started… I went to university in Ghana where I was studying chemical engineering. I started hanging out with artists from Ghana and sometimes when the artists come into town they'd want to find a place to record, so I ended up chaperoning them to the studio. I'd say that's where my love affair with the studio first started.
On my first show… I remember the first time my main artist didn't show up, I was the MC and I had to keep the crowed entertained. I had the guy play one of our songs from the studio; I performed it just to buy time. The reception was crazy, everybody loved it and that was my first time performing. I just kept on going to the studio from there [and] started releasing more records.
On realising it was real… Studio was the only time I wasn't thinking about money. It was an escape. It was like my drug. All of a sudden I started getting paid to do features, I remember being paid a thousand dollars and I think that was the real time I recognised that I think I'm kind of onto something.
On the come up… I'd shoot a video and jut drop it online, next thing you know I get booked to do a uni tour in Ghana, then I got booked to come to London and play a show March last year. I went back to work, my normal office in Nigeria. I started releasing videos whilst I was working […] I couldn't escape from the music.
I think everything just blew up in my face… July 22nd I came back to London. I called my mum after the show and said: "mummy I'm now an artist, I'm now a musician", she was like: "how, when?" I literally just told her this is looking like a career. She said […] I would have preferred you to do gospel music (laughs).
On making hit songs… I've never known a song would be a hit. Most of my biggest songs (leg over, skin tight, dance for me, hold up) are the ones I didnǯt take seriously. The ones I really said: "yeah this is a banger, this is so great", it's just me and a few people that like it.
On the name 'Mr Eazi'… It came from being a university promoter, I felt like in uni I always used to be the one to stop fights, I'd be like 'take it easy, take it easy'. When I sent broadcast messages, I would sign off from my parties with 'Be Eazi', and then people started calling me Eazi Eazi Eazi.
On promoting African culture through music… I've always been someone who is very keen on having an identity. I feel like my music and everything around it is an extension of my personality so I might as well show the world what it is. I'm African and I love to have some African representation in some way.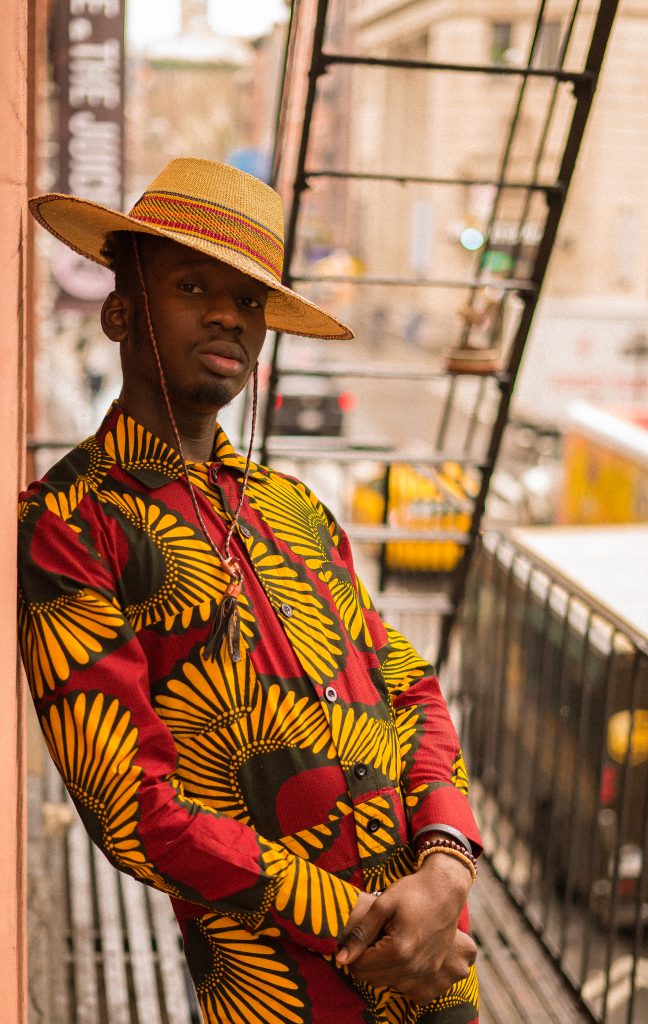 On inspirations… It's about my life and life as I see it. I have a very positive mentality and I keep saying life is easy, even when I know there's so much craziness in the world. Most of the time I don't want to make records that are just hype. I'm saying something you can relate to, even if you can;t relate to it, you can relate to the feeling that you can grab in from my voice.
On outrageous experiences... Me going out to Ukraine to play a show, the show started at 10pm, I arrive at the venue a 10am because I got delayed at the airport. I saw all my fans still waiting outside so I thought, I can't poke my head out, maybe they're waiting for their refund. I came out the car and everyone started screaming, everybody went back into the club and [we] turned up until like 1pm. That was really crazy!
The biggest highlight… [Playing] on the James Corden live show and [being a part of] the 'Apple Up Next' programme.
On making Afrobeats stay relevant… For the genre to last if we don't add culture to the genre it will die […] and that's why I'm starting the 'Life is Eazi Culture Fest'. I identify the fashion, the dance, the DJ's, the producers and the artists.
I'm trying to give the cultural identity to the genre.
When you think Pidgin English you think Afrobeat, when you see a certain kind of fashion, you think Afrobeats. If tomorrow Drake wears something, you should be able to say he's dressing like an Afrobeat artist. For now there's no real cohesive identity to the genre.
What the future holds… Some of my biggest records I'll remix with international features [and] 2 new singles!