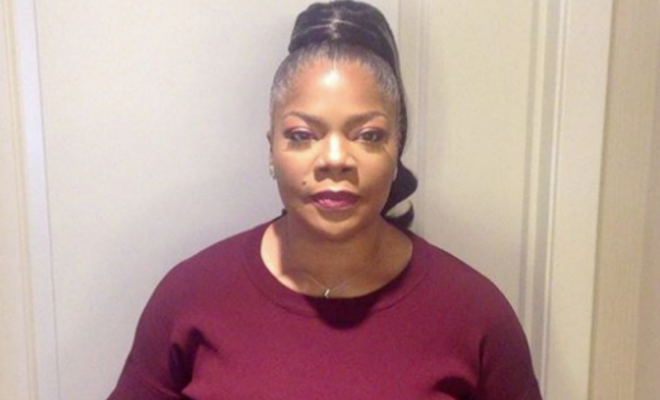 News
Mo'Nique calls for Netflix boycott over low payment offer, blaming 'gender and colour bias'
By
|
Though there are many of us who love nothing more than to kick back and watch Netflix for hours on end, the digital streaming platform has lost one major fan in the form of comedy legend and Oscar-winning actress Mo'Nique, as she has revealed that she was offered significantly less than white comedienne Amy Schumer, and male comic Dave Chappelle for a comedy special.
In a passionate video posted to her Instagram account on Friday (19th January), Mo'Nique revealed that despite over three decades' worth of experience, Netflix only offered her $500,000 for a comedy special, compared to Schumer's $11million offer; Dave Chappelle and Chris Rock were offered $20million.
As a call to action, she then asked her followers to stand with her in a boycott of Netflix, protesting the gender and racial biases that resulted in her work not being valued as much as her male and white counterparts.
'I am asking that you stand with me and boycott Netflix for gender bias and colour bias,' she said in an Instagram video posted on Friday. 'I was offered a $500,000 deal last week to do a comedy special. However, Amy Schumer was offered $11 million; Chris Rock and Dave Chappelle, $20 million.
'Then Amy Schumer went back and renegotiated 2 more million dollars because she said, 'I shouldn't get what the men are getting; they're legends. However, I should get more,' and Netflix agreed.'
She then went on to say that executives stated that her offer reflects 'what Mo'Nique will bring'.
'And then Netflix said, 'By the way, we believe Mo'Nique is a legend, too,"' she continued.
'Why shouldn't I get what the legends are getting?'
Fellow comic Wanda Sykes is one celebrity who has offered support, revealing that she was similarly 'low-balled' (offered a disproportionately low sum) for a comedy special.
.@moworldwide, thank you for speaking out. @netflix offered me less than half of your $500k. I was offended but found another home. #EPIX

— Official Wanda Sykes (@iamwandasykes) January 21, 2018
Regarding Mo'Nique's claims, a Netflix spokesperson said that the company doesn't 'comment on contract negotiations.'
In today's age of calling time on injustice against women in the entertainment industry in particular, it's even more important that we stand behind marginalised women and demand that they (and we) don't get left out of the conversation, and receive fair and equal treatment.
If we're not all winning, no-one's winning, right?
Will you be supporting Mo'Nique in her quest for equal pay? Let us know your thoughts @PrideMag