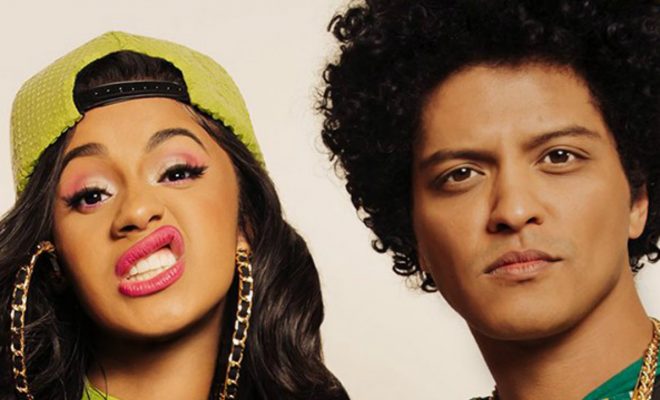 Entertainment
New Music Friday – Bruno & Cardi, JT, Kendrick & SZA and more…
By
|
Happy new year, Pride readers! We're just at the start of 2018 and already, some of our favourite artists have made it clear that they're not wasting any time when it comes to giving the people the bangers they deserve!
Here are a few of the songs and videos that are already on our radar – enjoy!
Justin Timberlake – Filthy
The smooth-voiced charmer from Tennessee is back, and he's kicked off the year by announcing his first album in five years, due for release next month. Named 'Man of the Woods', the album trailer looked as if he's drawing on more earthy, rural American inspirations for album five – but many mocked the surprise new 'woodsman' aesthetic, with some saying that he's 'rebranding as a white man' for the first time in his career. Awks.
However, brand new single 'Filthy' is more reminiscent of 'SexyBack' than country-Western ditty – funky, but perhaps not too remarkable upon first listen. Hear it for yourself, and check out the tech-heavy video above.
Bruno Mars & Cardi B – Finesse (Remix)
Speaking of surprise releases, the first week of 2018 also gifted us with the collaboration we never knew we needed: Bruno Mars, and Bronx princess, Cardi B! Though we loved the original version of 'Finesse', from Bruno's 2016 album '24k Magic', the addition of Cardi has made it that much better.
With the video inspired by 90's comedy show In Living Color, it's the most infectiously joyous 4 minutes we've had all year – we bet you'll have this on repeat all weekend long…
Kendrick Lamar & SZA – All the Stars
Okay, this year is clearly going to be all about the hot musical hookups – as here comes another, in the form of this silky track from Kendrick & SZA. With Kendrick recently being announced as the producer and curator for the upcoming Black Panther film's official soundtrack, it's only right that we get a sneak insight into what's to come!
Joining up for another song since last working together on 2017 track 'Doves in the Wind', 'Kung Fu Kenny' and human fairy SZA may have made magic once again – give it a few plays to get fully into the swing of it!
Family Feud – Jay-Z ft. Beyoncé
Though the song's been available for quite a few months, the video dropped just before the new year – and if you haven't feasted your eyes on it yet, drop everything and do so NOW. Visuals by Ava DuVernay? Cameo appearances from the likes of Thandie Newton, Mindy Kaling, Michael B. Jordan, Trevante Rhodes and Beyoncé & Blue Ivy? Need we say more?!