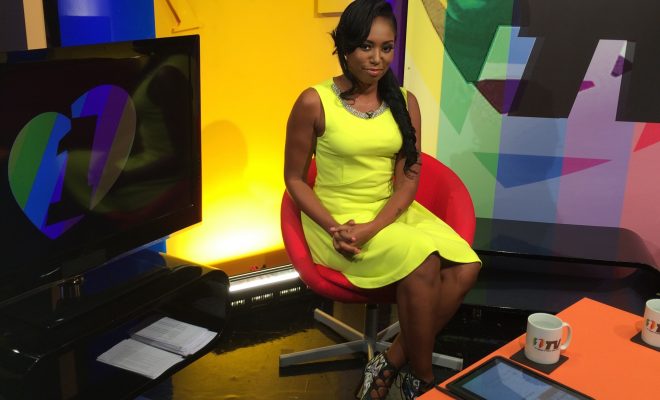 Careers
Work Daze: A day in the life of Leah Charles King, TV and radio broadcaster
By
|
In Work Daze, we learn about a day in the life of a black woman doing great things in the workplace and making waves in her industry. This month, we follow Leah Charles King, R&B singer-turned-TV and radio broadcaster. After being part of Sony Music group Kleshay for 10 years, she then turned her talents to presenting, and now enjoys assignments that take her all over the world as well as running her own media production company. Fresh from presenting duties at BET's Soul Train Awards in Las Vegas, Leah took some time out to note down a typically hectic, and exciting day….
Name: Leah Charles-King

Age: A mystery (!)

Occupation: TV & Radio Presenter

City I live in: London

Key quote: 'Once you have gained effective presenting skills to an expert level, the possibilities are endless.'
6.30am: I wake up and immediately check emails, socials and WhatsApp – admittedly, an unhealthy addiction of mine! Then, I'll quickly make a fruit smoothie with my new NutriBullet.
7.00am: Then, it's shower time. While I'm getting ready for the day ahead, I'll listen to some TD Jakes or Joyce Meyer on YouTube. I've found it helps me in anchoring myself for such a busy day ahead!
9.30am: It's time to begin a Presenter Training workshop at The Red Carpet Academy. It's my own company which I founded in 2014 to coach entrepreneurs and business owners to present to camera like a pro, and become the face of their brand.
1.30pm: I'll leave the venue and grab a Starbucks Caramel Macchiato and a quick bite to eat. When on the go, I usually get something like sushi from my nearest Wasabi.
2.30pm: Now, I'll head out to to host my weekly old-school, Friday radio show, 'Leah CK DriveTime', on The Beat London 103.6FM. I do some last minute pre-production such as prepping questions, competitions, prizes and welcoming any studio guests.
4pm: Doors closed, mic on, and 'Leah CK DriveTime' is in full effect! (On this particular day, singer Estelle popped into the studio for a quick interview to talk about her new album release!)
7pm: Another show is over, and as usual, I'm starving! I head home for dinner, watch EastEnders, and have a couple of hours down time with a power nap. But my day's not quite over yet…
10pm: At this time, I leave for the TV studio to host Jackpot247's Live Roulette on ITV.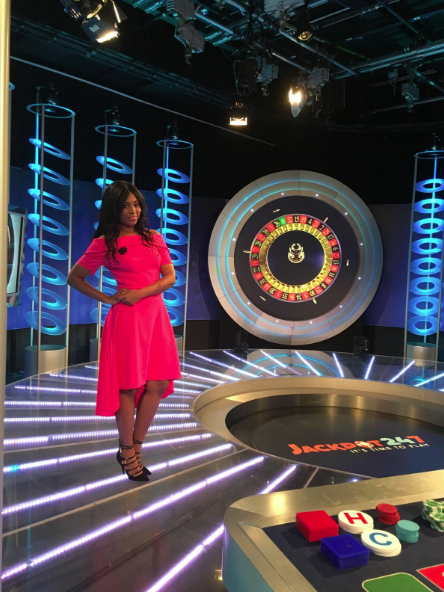 10.30pm: I arrive at the studio and choose a dress to wear – usually something with sequins! I'll have make up done too; my go-to make up products at the moment are MAC Matchmaster foundation in 7.5, MAC Hard To Get Extra Dimension blush, and the Anastasia Beverly Hills contour palette in 'deep'. After that, it's time for a quick production meeting with my producer, before it's time for the broadcast.
12am: On-air again! This time, I'm presenting three hours of live, unscripted television.
3am: Off air and it's time to head home – finally.
4.30am: Climb into bed and…. Zzzzzzzz. Another day done.
Watch Leah on 'Jackpot247: Live Roulette' on ITV, and listen to 'Leah CK DriveTime' every Friday 4-7pm on The Beat London, 103.6FM. To find out more about The Red Carpet Academy Presenter Training, visit www.theredcarpetacademy.com