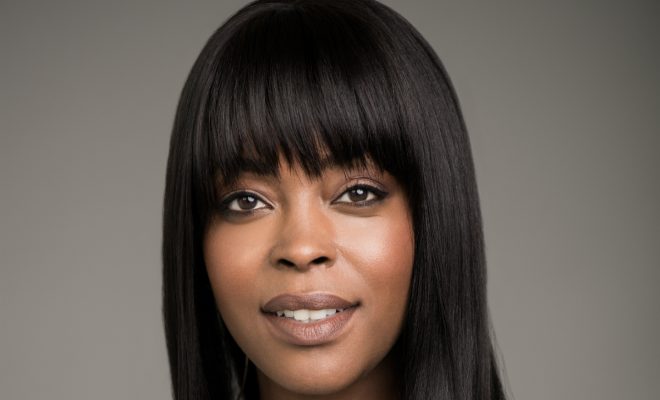 Careers
Work Daze: A day in the life of Melissa Drummond, managing director
By
|
Welcome to Work Daze – a day in the life of a black woman doing great things in the workplace and making waves in her industry. This month, we follow Melissa Drummond, who turned her black & minority ethnic modelling agency, Cliché Models, into successful marketing company CUE Marketing, creating campaigns for a number of leisure, property, retail and hospitality businesses in the North West and beyond.
Name: Melissa Drummond

Age: 33

Occupation: Managing Director, CUE Marketing

City I live in: Manchester

Personal motto: 'Believe in yourself and know your worth; because if you don't, nobody will!'
6am – The start of my day. I usually lie in bed for about 30 minutes before I actually get up. I usually get up before my alarm goes (song of choice –͚Cranes in the Sky͛ by Solange). I try to meditate for at least 10 minutes, then after that I am on my phone checking emails, and Cue Marketing's social media. I deleted my personal Instagram a few months ago, and it has been a massive time-saver for me, especially in the morning.
6.30am – I get showered then I head into my dressing room, where I play Radio 1Xtra to get me fired up for the day. My outfit depends on what I have on that day – so if I have a business meeting, I'll wear a suit. If not, I'll dress more smart-casual. Then, it͛s time for breakfast. At the moment, I have a thing for bagels topped with avocado and fresh tomatoes with balsamic glaze… yum. I have a cup of either lemon and hot water or Aduna Moringa tea to keep me feeling refreshed.
8.00am – Now, it͛s time to leave the house to get to the office – early, to avoid the traffic. I could walk, but I rarely do. I've just bought a new Range Rover, so I don͛t mind driving for five minutes down the road – it is winter after all, lol. As it isn͛t far, I usually get into work about 8.15am.
8.20am– After getting settled at the office, I get started for the day ahead. I've usually prepared my daily checklist the day before, so I͛m able to just get on with my tasks. I love lists; I cannot go a day without some form of list! Any meetings or networking events I need to attend will be in my calendar.
12.30pm – There are so many take-outs and restaurants in Manchester so I am really spoilt for choice when it comes to lunchtime. However, at the moment I enjoy eating at a new restaurant we have recently launched: Masons Restaurant and Bar, at Manchester Hall. The food is delicious. I͛m loving the Welsh Goats Cheese for starters, and the 10oz Dukesmoor Rib Eye Steak for my main. Yum!
2pm – After lunch, I'll continue with daily work tasks with my lovely team, making sure all our clients are happy, for the rest of the day. This entails regular communication with our clients on the improvement of their marketing, digital and social media activity, along with their sales conversion rates. My team are really amazing and I honestly value their efforts in making CUE Marketing a success.
6.30pm – I make sure I have finished all that I can do for that working day and mentally prepare myself to go to the gym.
7.30pm – At this time, I'll make my way home to prepare something to eat, or I'll go to meet some friends for after-work drinks and dinner.
8pm – If I͛m at home, I'll try to stay away from the computer and relax – usually I have a shower or a bath to unwind. If I͛m not watching TV (which is rare!),I'll get stuck into a good book. I'm currently reading Yrsa Daley Ward͛s debut collection of poetry, bone, which is so soothing before bedtime. If I do end up watching the TV, there͛s a high chance it won͛t be anything reality based – except I do like a dose of the Kardashians and The Apprentice every now and then. I love action movies too, and I've recently signed up to Netflix – I͛m missing the Power series, now that it͛s on a break. I ended up watching every single episode in about two weeks!
10pm –I fill out my grid diary app, which is a reminder of my accomplishments and reasons to be proud of myself for the day.
10.30pm – Lights out! Time for bed, before I do it all again tomorrow.