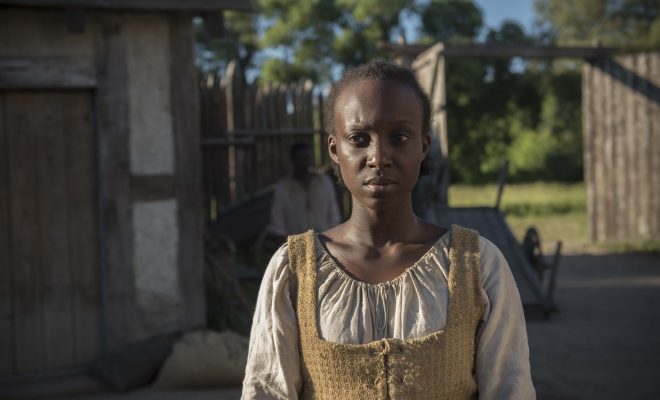 Entertainment
Jamestown's leading black actress, Abiola Ogunbiyi: 'A role like this comes with responsibility'
By
|
English actress Abiola Ogunbiyi makes her Television debut in SKY's period drama Jamestown, Season 2. After numerous theatre productions such as Mama Mia, and receiving an Offie Award nomination for Best Female Performance in 'Girls', Abiola has now grabbed a prominent first TV role. She tells Pride's Rhia Harry about her character as Maria, memorable filming moments, future goals, acting advice and more.
When was the first moment you thought you'd like to act for a living? When I went to watch Footloose the musical. Seeing the energy on that stage and being metres away from it was an indication that, ah, this is something I as a human can actually do as well.
How did you know you could succeed? It being my first screen role, there's all this practice that we do, but it takes doing it in the moment to know you can do it. The 18 weeks filming presented those challenges everyday. I remember our first [assistant director] said, "okay we're going to do a 'this', everyone was quiet and something was rolling, I was like [whispering] what's going on (laughs). So having those discoveries comes from doing it.
Tell us a bit about your character and what's your favourite thing about her? Maria has been kidnapped away from her husband and three children, taken to Jamestown completely against her will and is forced to be owned by someone and accept where she is.
What I [love about her] is how she chooses to challenge others. She's very efficient with her words; she speaks when she needs to speak. She's got so much fight in her and the ways that fight comes out, they're really subtle, they're not aggressive.
Can you relate to her? Definitely. It's really important as an actor to find those things, because when you have them, you can really hold onto them.
There's a sense of hope and steeliness to her character. [Maria tells the character Verity] just because we're in the same place doesn't mean we're the same. I'm going to correct you when you're wrong; I think that's something I can definitely relate to. It comes from an educating place, you don't want to be patronising, but at the same time if you're oppressed, you have to do something about it or else it will continue.
Did you have any initial hesitation or worry about playing Maria?
To enter as a series regular, as one of the two black series regulars, and then as the only female black regular! A role like that does come with responsibility; I wanted to take good care of that character. As an actor, you're like, I really want to get the chance to do [these powerful roles], and you get them, you have to step up and deliver. With such a supportive network of actors […] it then makes me feel not so responsible.
If you weren't an actor, what else would you do?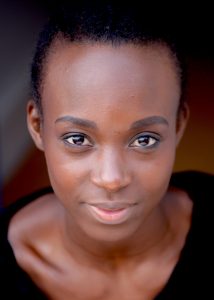 I was very good at maths at school, I got an internship at an investment bank – I think for my dad that was the trauma, " [instead] I'm going to sing and dance!" (laughs). I think it would be something involving food and nutrition, but making a business out of that. Wellness shouldn't have a price tag on it.
Most memorable filming moment?
[Watching my stunt double film], I felt physically sick, I was weak at the knees. I recently read about the stunt double from Deadpool that was killed […] It really levelled me out. The number of people's work that goes into this, it made me humbled and I felt really proud of everyone.
Who would be your ideal actor/actress to star alongside?
I would absolutely love to work with Greta Gerwig because she's been able to create the female voice in so many of its different forms. [Although not an actress] I'd love to work with Ava Duvernay and Riz Ahmed if you're listening – you'd be great!
What would you love to work on next?
I would love to do a mini film series form […] along the lines of [HBO'S] 'The Night Of'. I'm also obsessed with the US sitcom 'Unbreakable Kimmy Schmidt'. It would be nice to do something different and refreshing.
Any advice for aspiring actors?
Do not wait for anyone to give you permission to desire the things you desire. Do not wait for anyone to tell you 'now you're talented enough' or 'now you've got enough experience' […] No one will tell you like you can tell yourself.
Jamestown Season 2 airs February 9th on SKY1.