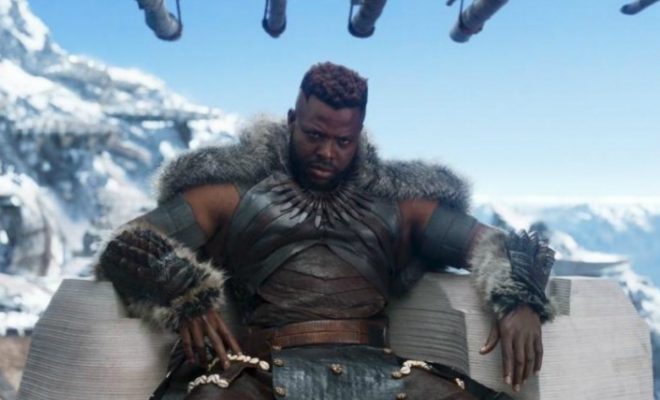 Entertainment
M'Baku who? Get to know Black Panther's Winston Duke
By
|
As Black Panther breaks official box office records after only being out for a week in the UK, a new fan favourite has emerged as actor Winston Duke makes a real impression in his first feature film.
Duke plays the headstrong Jabari mountain tribe leader M'Baku. It is not hard to believe that a handsome six-foot-five character with an incredibly strong beard game has become a new favourite amongst fans.
But who is Winston Duke?
Pride is here with SEVEN need-to-know facts about the 31-year-old actor…
1. From the Caribbean to Wakanda – Duke was born and raised in Tobago, in a village called Argyle. However, at the age of nine, his mother sold their restaurant – where Duke helped out – and moved him and his sister to Brooklyn, New York to support Duke's older sister in her dreams to become a doctor.
2. His acting debut – In tenth grade, Duke's Spanish teacher realised his potential during class presentations, which led her signing him up for the school play – and he has been acting ever since.
3. His inspiration – At age 10, an episode of Frasier – Season 8, episode 12, "The Show Must Go Off" to be exact – changed young Duke's life forever as he watched British actor Derek Jacobi mock himself by doing a over-sentimental rendition of Hamlet. Duke told 'Vanity Fair', that after seeing that episode he 'ran around the house performing the bad Hamlet for a long time'.
4. Started from the bottom… Duke attended the Yale School of Drama at the same time as co-star Lupita Nyong'o and they have been good friends ever since.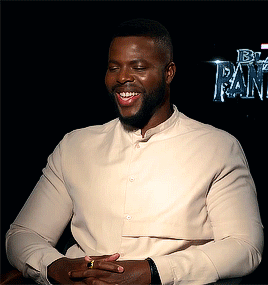 5. Where you've seen this face before – Duke has made features in many popular hit shows such as Modern Family, Person of Interest and Law and Order.
6. A lover of bold fashion – Duke loves loud, bright colours, due to the fact they look nice against his dark skin. His favourite colours being greens, blues and yellows.
7. THAT Black Panther body – To get that great physique that has had us all shook, Duke spent five days a week doing fight training alongside six days of the week doing lifting in preparation the superhero film.
Words by Ngina Mwendo