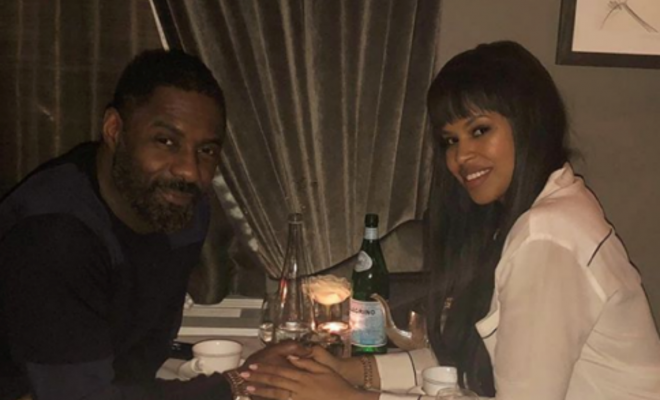 Entertainment
Idris Elba engaged to girlfriend Sabrina Dhowre
By
|
Sorry to disappoint you folks, but our favourite actor Idris Elba is no longer on the market. In perfect timing for Valentine's day, the British actor proposed to girlfriend Sabrina Dhowre, who he has been dating since beginning of 2017.
Best known for his role as the main lead in the detective drama 'Luther', Idris popped the question at a public screening of his directorial debut film 'Yardie'.
Actress and model Sabrina is a former Miss Vancouver pageant queen and originates from Somalia. As soon as the news broke fans immediately went onto social media to congratulate the couple. This comes as a surprise after the actor claimed that he wasn't planning to get married for a 3rd time. He has a 16-year-old daughter called Isan from his first marriage with Hanne Norgaard and a 4-year-old son, called Winston from a previous relationship.
A lovestruck Sabrina reacted to the happy news on Monday (12th February) with a lovely post to Instagram. "Baby! I can't tell you enough how happy you make me and how lucky I feel to have found a love like this, you make my heart feel so full," she began her caption to the actor.
"I love you. Forever will always feel too short."
The pair first confirmed their romance when they attended the premiere of Molly's Game at a festival. Talking to People magazine, the 45 year old admitted:
"It definitely got noticed because I try to keep my personal life different."
Although we are heartbroken that Idris is no longer single, we are totally excited about his future and can't wait for the wedding invite.
By Diana Olishaba