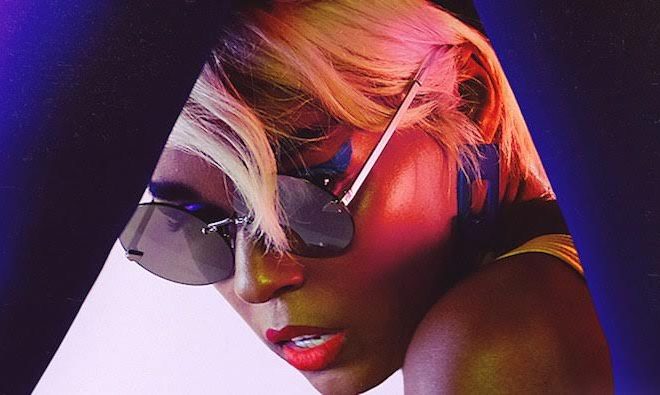 Entertainment
New Music Friday – Janelle, RAYE, Frank and more…
By
|
Happy Friday, Pride readers! This week has been yet another that has served up some fantastic new music – and we're here to help you find some of the best new tracks to put on your playlist. Thank us later…
Janelle Monáe – Make Me Feel / Django Jane
Your Friday has just got a whole lot better as the singer; Janelle Monáe has not just released one funky music video but TWO. After releasing a teaser video for her upcoming "narrative film and musical album", 'Dirty Computer', Monáe has fans going crazy on social media after confirming the project's release date and two videos from it.
The cool Prince inspired "Make Me Feel" features actress Tessa Thompson and Monáe in officially the coolest club ever. The music video also takes some likeness to a Black Mirror episode, giving off a very "San Junipero" vibe.
The Afro-futuristic "Django Jane" shows Monáe hitting us with her rapping skills, where she spits bars about her background, her parent's working class roots and haters.
The full album is due out on April 28.
Raye – Cigarette
The freshest new tune has come out today which sees RAYE linking up with two of the best new girls in British music. Mabel and MC Stefflon Don both feature on the classic dancehall-inspired beat. The South London newcomer came out with a noughties inspired track 'Decline' featuring Mr Eazi late last year. RAYE's voice and song writing style shines through in 'Cigarette', which we are sure is going to be on repeat for a lot of us!
Frank Ocean – Moon River
Frank Ocean truly has blessed his fan this Valentine's day with his very own cover to the classic "Moon River". The song originally composed by Henry Mancini and created for Audrey Hepburn to sing in the 1961 film 'Breakfast at Tiffany's', Ocean presented us with a lovely stripped back version of the song. Posting the cover on YouTube, the singer back in January teased fans by saying "if you liked 2017, you'll love 2018" suggesting that this cover is just a taste of what Ocean has in store for us this year.
Wiley – Been A While
As we all patiently wait for 'Godfather II', Grime artist Wiley has hit us with a fresh new track from the album, 'Been a While'. This being the fourth song on the album, there is no doubt this is a certified banger with real catchy hook.
It has been a crazy few months for the MC, as not only announcing the release of his new album which comes out 23rd of this month but the artist has also being honoured with a MBE.
George the Poet – Follow the Leader
A brilliant collaboration has come together as George the Poet, Maverick Sabre and Jorja Smith drop the single 'Follow the Leader'. The track takes a look at life in London and it's disorderly spirit and people taking their own path. Maverick, who has worked with both George and Jorja on separate occasions, wrote the song three years ago. This is the first time all three of them have worked together and were able to produce something so great!
Tinashe ft Future – Faded Love
Another tune that came just in time of Valentine's Day as Tinashe drops single 'Faded Love' featuring Future, with the official music video coming out a few days later. This is the newest single from singer's upcoming album 'Joyride' which is soon to be released this year. This follows the track 'No Drama' featuring Offest, which was released last month.
Afro B –Drogba (Joanna)
Becoming well known in the UK Afrobeats scene, Afro B has dropped a new track 'Drogba (Joanna)'.The south Londoner with Ivory Coast heritage is becoming the scenes most respectable artists. With bangers such as 'Juice and Power' from his latest album 'AfroWave' which came out last year – Afro B has not disappointed fans with this new hit.
By Ngina Mwendo