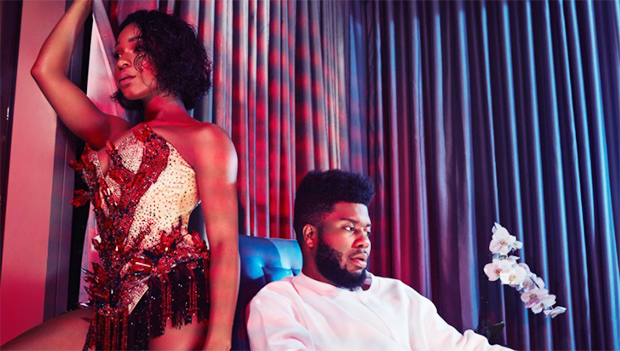 Entertainment
New Music Friday – Lion Babe, Jeorgia, Normani & Khalid and more…
By
|
Happy Friday, Pride readers! One of the only things that has been pulling us through these past wintry days has been all the new music coming our way – keeping us pumped, and getting us ready to attack March goals.
If you're looking for some new vibes to kick off your weekend, stay tuned for hottest music of the month…
Jeorgia – Think Of Me
At only 21 years old, newcomer Jeorgia has made her introduction by reflecting a song on her past relationships that has showcased her mature vocal range. She has already started off 2018 on a good note by landing herself a deal with newly launched label Amy Winehouse Management. Her angelic voice contrasts well through the song while the piano stretches as a backing track. The UK has been missing a new R&B voice and we're super excited to see what else she has to offer. Look out for big things from this one.
Lion Babe – Rockets
As the daughter of actress Vanessa Williams, it isn't a secret that Jillian Hervey inherited her mum's good looks and talents. Leading the way as the vocalist of the duo, she is joined by her partner in crime, producer Lucas Goodman. Their latest single 'Rockets' ft. Moe Mocks highlights a disco vibe where the scene is set in the club and Jillian is rocking out her best moves in a vibrant orange costume. The duo have already set the bar high, when in 2015 their single 'Wonderwoman' hit number 1 on the Billboard charts.
Zeo – Wolverine 2
UK Grime music is growing everyday with new talent joining the scene. Meet Zeo, who has a fast clean flow that ignites his tracks. The Wolverhampton rapper embodies the characteristics of a superstar in the making. His talent hasn't gone unnoticed, recently he has performed in America supporting Hip Hop artist Hopsin. With his distinct lyrics and daring tone, we're ready to support him to the fullest. His single 'Wolverine 2' is a dedication to his hometown with a contrast to the playing of the word 'Wolverhampton'. Be sure to fasten your seat belts – there will be no shortcuts.
Tayá – Skin
Highlighted as one of 'Vevo's One to Watch', 19- year old Taya demonstrates a smooth delicate sound that has been compared to the likes of global success Ariana Grande. The Liverpudlian lass' previous track 'When Ur Sober' featured rapper Yxng Bane and debut on SBTV YouTube channel. Teasing fans with her soulful brand of R&B, her new single 'Skin' featuring Lotto Boyzz is about intimacy in a relationship. Her journey has just begun and let's just say once people familiarise themselves with her music she will blow up the charts.
Normani & Khalid – Love Lies
Our dream collaboration has arrived. Fifth Harmony member, Normani has released her first track without the girls. This time she has teamed up with Grammy nominated artist Khalid for an edgy sound dedicated to love. The song titled 'Love Lies' features on the 'Love, Simon' movie soundtrack. Fans are already crazy for the two stars individually and them collaborating just brings our excitement to a whole new level. The music video is yet to be released but when it is, we're positive the chemistry between the two will be undeniable.
By Diana Olishaba