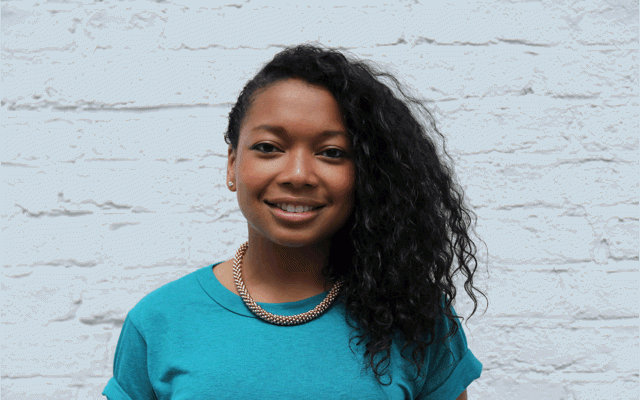 Careers
Work Daze: A day in the life of Abadesi Osunsade, founder of Hustle Crew
By
|
In Work Daze, we learn about a day in the life of a black woman doing great things in the workplace and making waves in her industry. This month, we follow Abadesi Osunsade, a technology entrepreneur. After feeling frustrated by the lack of female representation in tech, she realised she desperately wanted to do something about it.
And in Autumn 2016, she quit her job and went on to launch Hustle Crew – a career advancement community for the underrepresented in tech. Through mentorship and career skills training, her company aims to elevate women, people of colour and other minorities within the industry to progress into leadership roles. Abadesi shows us exactly what walking a day in her shoes is like…
Name: Abadesi Osunsade

Age: 30

Occupation: Founder at Hustle Crew and Community Manager at Product Hunt

City you live in: London

Key quote: 'Know your worth and never settle.'
6.17am: I wake up to the light of my Lumie clock and try to remember my dreams from the night before. Then I start thinking about what I want to achieve today. I try to not list out too many things but rather focus on the most urgent or important. I sometimes visualise myself doing these important tasks to make it easier to stay accountable to them. I then jump in the shower while listening to the BBC Radio 4 Today show. I love catching up on the news and debates first thing in the morning, but I also often start my day in silence.
7am: my shift begins. I work remotely for Product Hunt's community team, ensuring everyone who interacts with the website has a smooth and enjoyable experience. Throughout my shift I moderate the website and answer queries that come in over social media, live chat and emails from tech founders and tech fans across the world.
12pm: At noon, a colleague takes over moderating the website and that's when I have my first big break of the day. I live by my local common so if the weather is nice I'll go outside for a walk, run or cycle and do some exercise in the park. If it's raining or too cold I'll do a workout at home on YouTube, usually pilates. Then I'll eat some lunch before starting the afternoon's work.
3pm: As I work from home in the mornings, I often like to venture out for my afternoon session, finding a spot in a nice cafe or hotel in Shoreditch. While I'm on the tube I listen to Audible to catch up on my reading. I usually finish my Product Hunt work by 4 or 5pm, and then I'll work on Hustle Crew until dinner time: matching mentors with mentees, doing business development or writing articles. I'll be doing social media and content marketing to get us more exposure and grow our community, as well as reviewing CVs and cover letters from community members and arranging mentor intros to help develop diverse talent. Technology is so pervasive within our lives and society, so I'm passionate about making the people behind it as varied as those using it.
7.30pm: the evening begins. Done with work I'll grab dinner with friends in Chinatown or Old Street, or head back home to cook dinner with my partner, Ben. He's an incredible cook and far more adventurous than myself in the kitchen. While I stick to my favourite recipes he'll whack a bit of everything from the cupboard into his concoction and it will always turn out tasty. We're increasingly ethical with our food choices and try to eat less meat so he'll usually invent some delicious veggie stew for us to try, usually aubergine based – my fave.
9pm: After dinner we'll catch up on the latest TV series we're addicted to – right now, it's addicted to Netflix's Dark, a German sci-fi murder mystery. Failing that, we'll indulge our creative pursuits; he will head into his music studio to work on a song and I'll open my laptop once again to get some writing done.
10pm: Time for bed! I like to use the time before bed to plan for the next morning; I'll lay out my exercise clothes, my outfit and even pack my bag if I'm working out of the house. Then if it's not too late I'll try to read some of my book before I sleep.
To find out more about Hustle Crew visit hustlecrew.co, you can follow @hustlecrewlive on Twitter, FB and Instagram.