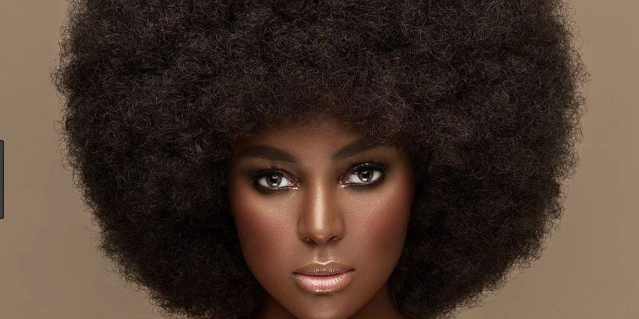 featured
8 International Women you NEED to know about!
By
|
March 9th is International Women's Day – a day on which we make sure that women all over the world are celebrated, and held up in the ways in which they deserve! Here are eight women from around the world who deserve your attention.
Saran Kaba Jones – Social entrepreneur (Liberia)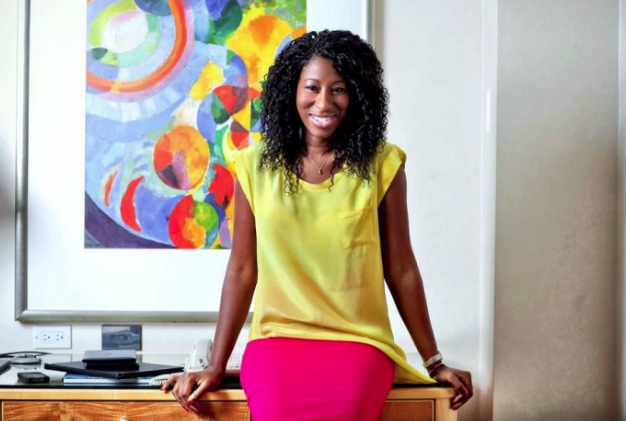 Saran Kaba Jones is the founder and CEO of FACE Africa, an organisation that helps the safe water supply and hygiene for the rural communities in sub-Saharan Africa. Since 2009, she has helped the organisation raise thousands of dollars from top brands such as JP Morgan Chase and Coca Cola enabling successful projects to reach over 25,000 people in her home country Liberia. Saran was listed as one of Forbes Magazine's 20 Youngest Power Women In Africa and earned herself the MTV base leadership award in 2015; her work has been acknowledged by many. She is also a regular speaker on topics including water infrastructure, entrepreneurship and gender equality. Her efforts assisted her into becoming a TED fellow last summer, part of many other powerful visionaries working in collaboration for change.
Eunice Olumide – Model, actress and broadcaster (Scotland)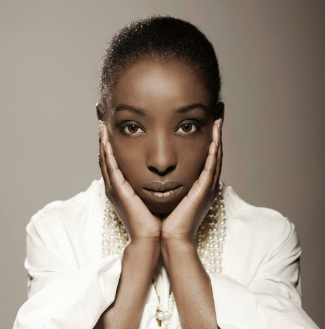 Eunice Olumide is one of Scotland's first Black models, and also dedicates her time to arts and charity. The former A grade student was scouted at the young age of 15, although did not take modelling seriously until during university – where she achieved a first class honours in Communication and Mass Media. She went on to work with top designers such as Tom Ford and Vivienne Westwood and featured in a variety of theatre shows. As well as this, Eunice also began delving into broadcasting for the likes of BBC and Sky alongside many minor acting roles. As well as mentoring young Scottish girls, she now dedicates her time to charities such as Children's Hospice Association Scotland and the Well Foundation. From being a child feeling alienated as one of the few black children on a Scotland estate, it was much to her surprise that she received a MBE award from the Queen in late 2017.
Jazmine Fenlator-Victorian – Bobsledder (Jamaica)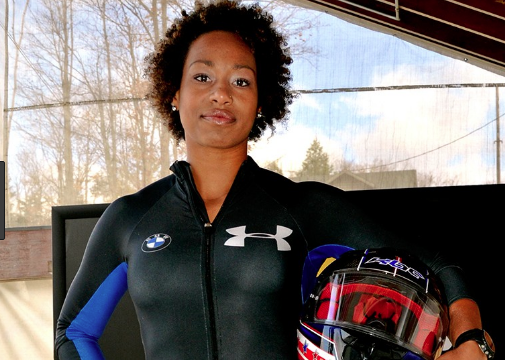 Born in the US and of Jamaican descent, Jazmine is a bobsledder who competed on behalf of her father's country in the 2018 Winter Olympics. She was a part of the first female bobsleigh team from Jamaica to appear at the tournament, held in PyeongChang, South Korea. Although facing criticism for being a 'token' Jamaican participant, Jazmine memorably became very emotional at an Olympics press conference as she discussed the need for diverse representation in the sport. She wants to inspire others, particularly in Jamaica, to feel as if they can compete too. She said: 'When you grow up and you don't see [your culture], you feel that you can't do it. And that is not right.
Duckie Thot – Model (Australia/South Sudan)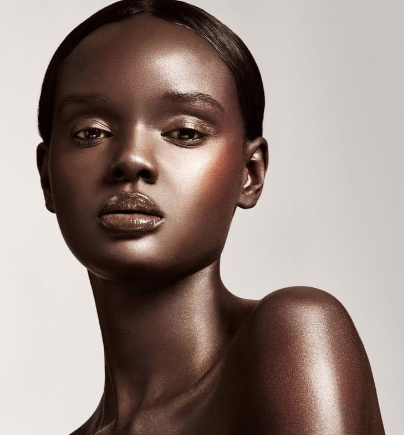 Rising international star Duckie Thot was born in Melbourne, Australia, a year after her parents emigrated from where is now South Sudan. Unashamed of her roots, she continues to embrace her heritage and her striking dark skin on social media. She was introduced to the modelling and fashion industry by her older sister and YouTube sensation Nikki Perkins who took her to photo shoots. This led to her competing in Australia's Next Top Model at the young age of 17, coming in third place, and the rest is history! After signing with New York Model Management, she's gone on to walk the runway for Kanye West, star in Rihanna's Fenty Beauty campaign and even feature in her 'Wild Thoughts' performance at the 2018 Grammy Awards. Her fame began to rise to new heights after she took part in Pirelli's all-black, Alice in Wonderland inspired calendar shoot – admitting it was the day her life changed forever. In relation to the shoot, she took to Instagram with a message saying: 'All those girls who struggled with self acceptance' and who 'didn't see fair representation of themselves on the screens and in the magazines… this is for you.
Yvonne Chaka Chaka: Singer and entrepreneur (South Africa)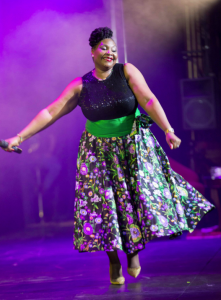 Yvonne Chaka Chaka is a songwriter, entrepreneur, humanitarian and teacher. Her stardom rose during the 1980s and 90s as she became the first South African artist to breakthrough internationally, as well as being the first black child to appear on South African television. She is known for popular songs such as 'I'm In Love With a D.J.' and 'I Cry for Freedom', writing lyrics that echoed with freedom fighters during the years of apartheid. She is particularly loved by in particular countries such as Zimbabwe and Kenya. Chaka Chaka owned the title of 'Princess of Africa' after her 1990 tour – and used it to name her 2006 charity The Princess of Africa Foundation, where she works to eradicate the effects of malaria. She was recently recognised for her humanitarian work and received a BET International Global Good Power Award.
Amara La Negra – Singer and reality star (USA/Dominican Republic)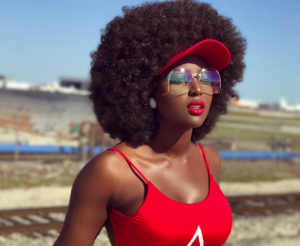 One of the most attractive elements of reality television is the fact that in most cases, watching it means that you switch off from any personal dramas in order to watch those of some popular, entertaining folk instead. However, the premiere season of Love and Hip Hop: Miami earlier this year broke that mould a little bit, with the casting of Latina singer, Amara La Negra. The Miami native, of Dominican descent, has captured the hearts of viewers across the world for her passionate arguments against colourism – the phenomenon of people of colour with lighter skin receiving preferential treatment to their dark-skinned counterparts. On multiple occasions in the series, she's confronted out-dated and illogical arguments about her Black and Latina identity with eloquent takedowns. Though colourism isn't necessarily a new discussion point, debate about colour prejudice within the Latinx community has rarely gotten as much of a platform as it has now – and La Negra (real name Dana Danelys De Los Santos) is doing her part in reminding the world that not every Latina looks like Sofia Vergara or Jennifer Lopez; you can also be Latina, and have beautiful dark skin and a poppin' afro too.
Yassmin Abdel-Magied – Engineer and social justice advocate (Sudan/Australia)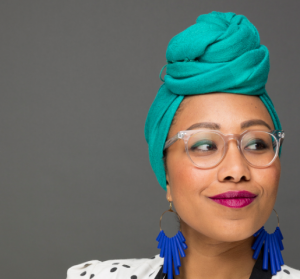 Being an outspoken woman has historically been a source of difficulty. However, it seems that being an outspoken woman, a person of colour, and a Muslim is too much for some trolls to handle. Australian engineer Yassmin knows this first-hand, as she͛s been on the receiving end of abuse for over a year, beginning after debating with a senator on banning the burqa, Yassmin became the target of online trolls –which heightened after she made a Facebook post about including regions such as Syria and Palestine in Australian remembrance services. She became a target of harsh criticism from people from the Prime Minister to the wider public – with some telling her to go and live in an 'Arab dictatorship'. However, she hasn't let incessant trolling stop her from speaking up about issues that are important to her – she's still vocal on social media, and contributes to writing platforms and has given a number of inspiring speeches. She told Teen Vogue in 2017: 'I will focus my energy on myself, my faith, my communities, and those who continue to be marginalized'– and we're so glad she is.
Johnetta 'Netta' Elzie – Civil rights activist (USA)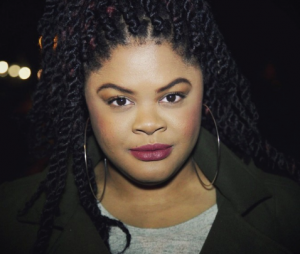 Over the past five years, recurring instances of police brutality and unequal authoritarian reprimands for black people has led to a new phase of activism across the world. Galvanized by the fatal shooting of unarmed, 18-year-old student Michael Brown in Ferguson, Missouri in 2014, Netta, along with DeRay Mckesson, became full-time activists commited to establishing a united movement for social justice. An active voice in multiple, subsequent protests sparked by the deaths of black people in the USA, Netta is an example of dedication and making your voice, and your life's work, count.
Words by Rhia Harry and Nicole Vassell