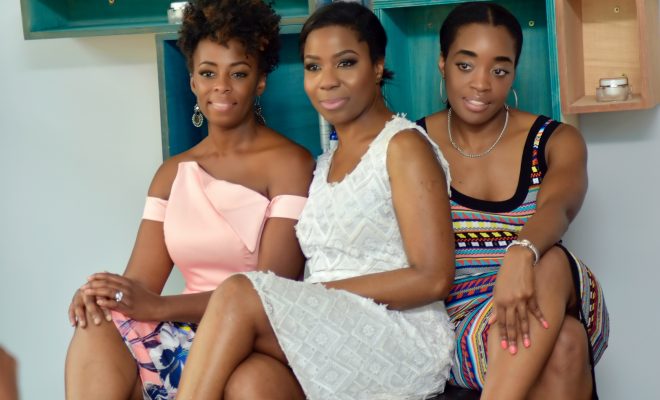 Beauty
How 3 American Ivy League Dermatologists plan to dominate the ethnic cosmetics industry!
By
|
SkynergyMD was launched earlier this year by Dr. Onumah, Dr. Appiah and Dr. Onwudiwe, three American Ivy League Dermatologists descendants of Nigeria, Liberia and Ghana.
The event at their Africa headquarters in Ghana marked an exciting occasion for women and men of colour desperate for a cosmetic brand that truly reflects their heritage and actually works on their skin.
Forged together by skin aficionados, SkynergyMD uses ingredients in fruits and vegetables indigenous to the African content. Here we learn more about the product, its founders and its plans for the future.
What are your backgrounds?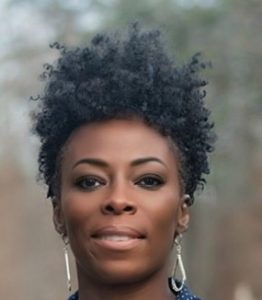 Dr. Appiah was born and raised in Ghana for 17 years until she went to college in the United States. She is the founder, an owner and lead dermatologist in a team of 4 dermatologists at AllPhases Dermatology, LLC in Washington. Dr. Appiah has been in private practice for the last 16 years. She currently serves as the Vice President of the Ghana Physicians & Surgeons, DMV chapter.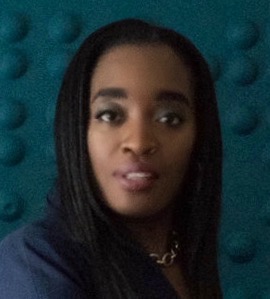 Dr. Onwudiwe attended Howard University College of Medicine where she graduated top ten in her class. She is a regularly invited guest lecturer at academic meetings both nationally and internationally and currently conducts cutting-edge clinical research in the field. Dr. Onwudiwe has worked in private practice at AllPhases Dermatology, LLC with Dr. Appiah for the last 7 years. Dr. Onwudiwe was born to Nigerian parents in the United States but she returned to Nigeria for 4 years to attend high school.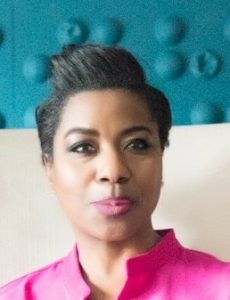 Dr. Onumah was born to a Ghanaian father and a Liberian mother in Liberia and moved to the United States with her siblings. She graduated from Temple University Medical School and completed an internal medicine residency at the esteemed Yale New Haven Health Systems. Currently, Dr. Onumah is founder and medical director of Skin of All Color Dermatology, LLC, a private practice near Princeton, New Jersey.
How did you all meet?
Dr. Onwudiwe and I met when I interviewed her for a position in my dermatology practice 7 years ago. Needless to say and very unusual, I became fast friends – really more like sisters – with each of them, immediately after meeting them. I introduced the two of them about 5-6 years ago after many phone conversations amongst ourselves.
When did the idea about creating SkynergyMD come together?
Dr. Onwudiwe and I (Dr. Appiah) were having a casual conversation about Africa and found out casually that we were both thinking of starting a skin line. We decided that it was time to put our ideas into action in a joint venture. I knew Dr. Onumah and I had always discussed sharing our skills beyond the borders of the U.S. in various ways in dermatology so I was certain she would be interested in joining forces.
What does SkynergyMD mean?
Synergy of skin science and the gifts of nature forged together by skin aficionados to regenerate and encourage skin health thereby preserving or regaining the skin's energy which continually reinvigorates the skin and maintains youth.
How does your brand stand out from every other brand for ethnic skin out there?
This strength of the brand lies in the expert knowledge of the founders – Physicians/doctors who successfully solve the dilemmas of various skin conditions, from a scientific point of view and on a daily basis. This allows a unique perspective that gleans from a cache of ideas and a wealth of information.
What is your USP (Unique Selling Point)?
The right proportion of clinically proven ingredients in fruits and vegetables from the continent by 3 women dermatologists from said continent. We are experts on your skin because we treat your skin on a daily basis, so we know what works for your skin.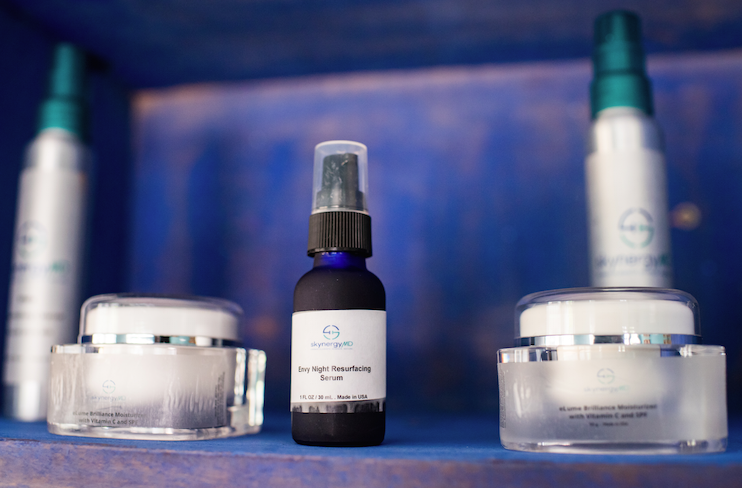 How do you plan to make a dent in the industry?
By having attainable products that give the desired results that are visible and undeniable.
Who inspires you?
The sisters who unwaveringly and without reserve support us at all costs. No to mention the mothers who instilled in us the values of confidence, gave us the gifts of tenacity […] and emphasised copious diligence, all by example. Lastly, are the grandmothers […] they remind us that failure is "only another rung on the ladder to the ultimate goal" and not an option.
Will you be "giving back"? does your business have a charitable angle?
We have joined forces with several different charitable interests such as providing free medical dermatology service for children in villages. We are in the process of setting up a mentorship program specifically for SkynergyMD, but individually, we are already participating in these endeavors.
What gets you up in the morning?
The grace of God wakes us up, the anticipation of improving the lives of our patients as instruments of God motivates us out of bed and the recognition of the privilege of being a blessing to our friends and family keeps us going throughout the day.
What do you wish to achieve with the business?
To be a force to reckon with in the industry as a company that changes the ideals to one that is inclusive, to sanction and reinforce every woman's beauty, not question or reshape it by underscoring the notion that the only beauty is healthy skin beauty.