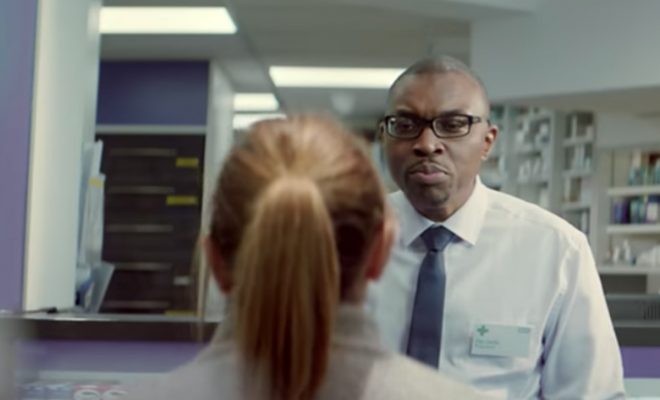 News
Pharmacists can help with minor health concerns
By
|
"Pharmacists can help with minor health concerns" is the message from the recent NHS Stay Well Pharmacy campaign featuring Community Pharmacist Ola Dada – he tells us more and shares why he's supporting the campaign.
What's the NHS Stay Well Pharmacy campaign about?
Ola Dada: Stay Well Pharmacy is a new campaign that aims to raise awareness that the local pharma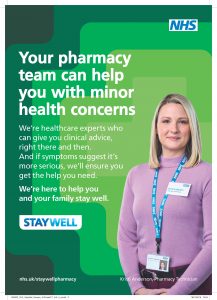 cy is the first place to go to for clinical advice or over the counter medicines to treat minor health concerns such as sore throats, coughs, colds, tummy troubles, teething, aches and pains. The campaign highlights how community pharmacists and pharmacy technicians can assess symptoms and recommend the best course of treatment or simply provide reassurance, for instance when a minor illness will be better on its own with a few days' rest. However, if symptoms suggest it's something more serious, we have the right clinical training to ensure that people get the help that they need.
What's the campaign trying to achieve?
OD: Stay Well Pharmacy aims to remind people that local pharmacy teams offer a fast and convenient clinical service for minor health concerns with no appointment needed and use of a private consultation room should it be required. We're in a climate in which millions of GP appointments and visits to A&E take place for conditions which are self-treatable and therefore could be avoided. By promoting the use of community pharmacy services, the NHS can help ensure we all make the best use of the clinical expertise of the pharmacy team while relieving some of the pressure on GPs and A&E departments.
Who is the target audience?
OD: Research shows that only 6% of parents/carers of children aged 5 and under currently say they would consider seeking advice in the first instance from a pharmacist for a minor health concern which had lasted more than 24 hours. Whereas 35% said they would choose to contact a GP and 5% would choose emergency care as their first point of call. However, parents could get more convenient and timely expert advice if their child has a minor illness by opting to go to their local pharmacist first instead of the GP.
Why should people go to a pharmacist instead of a doctor?
OD: Community pharmacists and pharmacy technicians are qualified healthcare professionals who can provide clinical advice and over the counter medicines to effectively and safely manage a range of minor health concerns. More importantly, they can do this with no appointment needed unlike a GP. As highlighted previously, if symptoms suggest it's something more serious, pharmacists have the right clinical training to ensure people get the help they need.
Why are you supporting the campaign?
OD: As a community pharmacist, it's great to see a campaign putting pharmacists at the front of people's minds when it comes to getting clinical advice and over the counter medicines for minor health concerns. I want to encourage the public to choose to visit their local pharmacy first. Around 95% of people live within a 20 minute walk of a local pharmacy, making us extremely accessible and we are always available without an appointment to offer clinical advice and support. For more information search NHS.uk where you can also locate your local pharmacy services.