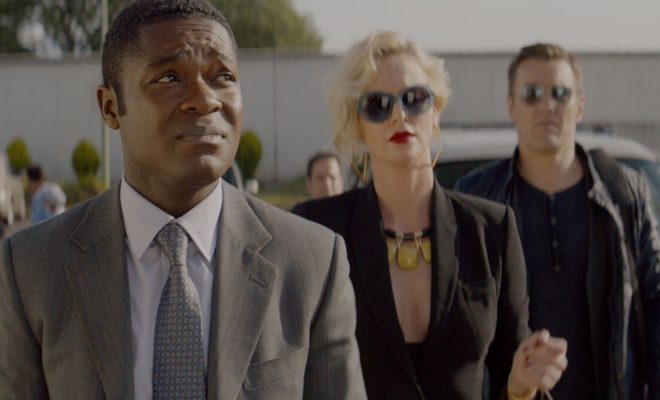 Current Issue
The Buzz List: Your Arts & Entertainment Guide for Mar '18
By
|

Film: Proud Mary
STARRING: Taraji P. Henson, Billy Brown, Danny Glover
If you read the title of this film and didn't start singing the song, we applaud you. But there's no 'rolling on the river' to be expected in this shoot-out thriller, as the multifaceted Taraji P. Henson takes on the role of a hit woman named Mary, working for an organised crime family (every night and day). A solo flier, Mary gets along with her controversial career just fine, until an ill-fated job results in her bonding with a young, at-risk boy (Jahi Di'Allo Winston). As she becomes his protector, she begins considering whether this life is for her – and attempts to redeem a life of wrongs. Despite the film coming out to mixed reviews in the States earlier this year, we're excited to see Henson kick butt.
In cinemas nationwide from 9th March – Watch the official trailer here

FILM: A Wrinkle In Time
STARRING: Oprah Winfrey, Reese Witherspoon, Mindy Kaling, Gugu Mbatha-Raw
Continuing 2018's streak of highly anticipated films, this family-friendly magical tale makes its way to the big screen. Directed by Ava DuVernay, it adapts a much-loved tale of Meg Murry (played by 12-year-old future star Storm Reid) journeying across time and space to rescue her astrophysicist father from a distant planet on which he's being held captive. Assisting her in her intergalactic quest is her super intelligent little brother and astral travellers Mrs Which (Oprah Winfrey), Mrs Whatsit (Reese Witherspoon) and Mrs Who (Mindy Kaling). With some impressive special effects and a gripping story, A Wrinkle In Time is sure to steal the hearts of viewers young and old.
In cinemas nationwide from 23rd March
FILM: Gringo
STARRING: David Oyelowo, Charlize Theron, Thandie Newton
What happens when a law-abiding citizen suddenly finds himself not only in the dog house, but in the position to wanted killer? Drama – and this is unfortunately the case for well-to-do businessman Harold Soyinka (David Oyelowo), who ends up in tangled in the troubles of a Mexican drug cartel during a work trip. With an all-star cast including Thandie Newton as Harold's wife, Bonnie, this dark, action-comedy might make you reconsider stepping out of bounds on your next holiday…
In cinemas nationwide from 9th March

BOOK: The Curious Mr. Gahdzooks and his Cautionary Tales – J. Anthony Vassell
Is there a child in your life who could do with something of a nudge in the right direction when it comes to developing good habits? Are they having trouble brushing their teeth at bedtime, or eating their vegetables, or even excusing themselves after a big ol' belch? Perhaps a few gentle lessons can be found in this new collection of stories, featuring dastardly character Mr Gahdzooks, who thrives on misbehaving children. With impressive rhymes and wonderful illustrations, it's a great debut from new author J. Anthony Vassell.
Out now at all major booksellers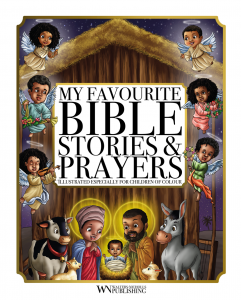 BOOK: My Favourite Bible Stories and Prayers
We'll say it until the cows come home: representation matters. And when it comes to children, it's even more important to make them feel included in all narratives as soon as possible. To aid this, WN Publishing has released a double set of biblical tales and prayers which features beautiful illustrations of children and adults of colour – an ideal way to bring life to some meaningful stories from a young age.
Out now, wn-publishing.com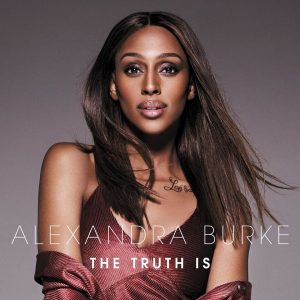 ALBUM: Alexandra Burke – The Truth Is…
Strictly Come Dancing runner-up and former X Factor champion Alexandra Burke returns to the music scene after nearly six years with a new album. Now signed to Decca Records, Burke is ready to make a confident comeback with new tunes and a UK tour set for September. Her mostly self-penned album bares all truth and is incredibly personal to the singer, reflecting on her journey through 'highs and lows, love and loss.' Although she shares deep issues, she assures that there will be up-tempo tracks, which will surely make for a lively tour! The newly engaged singer has a lot to celebrate, and the truth is, regardless of tough times she's been through, it's clear she hasn't forgotten the queen she is!
Released on 9th March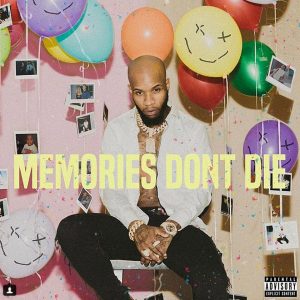 ALBUM: Tory Lanez – Memories Don't Die
It's been quite a journey since the release of the album title in October, following many mixtapes, to sharing snippets of the few 'throwaway' tracks that he states didn't make the final cut, to posting the creative album cover. The wait is over as the Canadian rapper-singer has officially released the much anticipated worthy album, leaving fans finally out of the dark. Though slated to have a very different vibe from previous album I Told You, we can still expect great bars and feature appearances: 50 Cent, Future, Wiz Khalifa, Fabulous are a few. We're ready to dive into these memories.
Released on 2nd March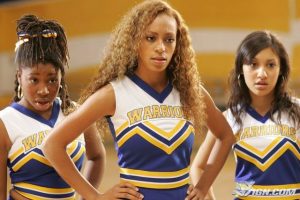 STREAMING: Bring It On: All or Nothing
We love it when a classic comes swooping back into our lives, and Netflix have made our 2006 selves very happy by adding one of our favourite instalments of the Bring It On franchise: All or Nothing. Starring a baby-faced Solange Knowles as head cheerleader, it tells the story of Hayden Panettiere's Britney, who leaves her life as the top cheerleader in her middle-class high school to one in a disadvantaged urban area. Her life takes an even more dramatic turn when she not only struggles to fit in with her new peers, and win the respect of the head cheerleader, but finds out she has to face her former high-school cheerleading squad in an ultimate competition, judged by none other than Rihanna! Though there are some moments that prove cringeworthy in 2018, it provides real laugh out loud moments as well as brilliant choreography, romance and real, cross-cultural friendship!
Now streaming on Netflix
TV: One Strange Rock
We live on the most beautiful planet, and in this new, Will Smith-fronted docu-series, we get to see why, like never before. National Geographic presents a 10-part programme, exploring the complexities and fragility of planet Earth, by acclaimed filmmaker Darren Aronofsky and Nutopia. Smith does a sterling job as he follows experienced astronauts in an epic journey across the globe and into outer space. With a unique perspective, fascinating stories are told with the assistance of scientists, photographers, journalists, and filmmakers, featuring Mae Jemison, the first African-American woman in space. Using micro- and macro-photography technology taken across 45 countries, this intricate series promises to be mind-bending and thrilling as we're told the extraordinary truths that exist on the strange rock we call Earth.
Starts on March 26th, National Geographic

STREAMING: Irreplaceable You
Starring: Gugu Mbatha-Raw
Netflix's new original movie tells the heartfelt story of a newly engaged couple whose relationship faces the ultimate test when they receive the heart-breaking news that Abbie (Gugu Mbatha-Raw) is diagnosed with an unexpected illness. Abbie makes a concerning decision to help her fiancé find a new girlfriend, but is this what's best him – or her? Peculiar relationships are formed with other patients such as Brian Tyree Henry (Atlanta) and Christopher Walken (The Jungle Book) who guide her along the way as she embarks on a tragic yet heart-warming journey.
Streaming now, on Netflix

FILM: Pacific Rim Uprising
Starring: John Boyega, Scott Eastwood
Peckham's top export John Boyega stars in the new sequel of sci-fi extravaganza Pacific Rim as Jake Pentecost, the son of the previous film's protagonist, Stacker Pentecost (Idris Elba). When a new Kaiju threatens their world with mass destruction, Jake follows in his father's footsteps with the help of adopted sister Mako Mori (Rinko Kikuchi), to train and lead a new generation of Jaeger robot pilots as they connect their minds to the bots to face the wrath of Kaiju. Featuring even bigger robots and monsters, can Jake be the hero he's destined to be in order to save humanity?
In cinemas nationwide from 23rd March