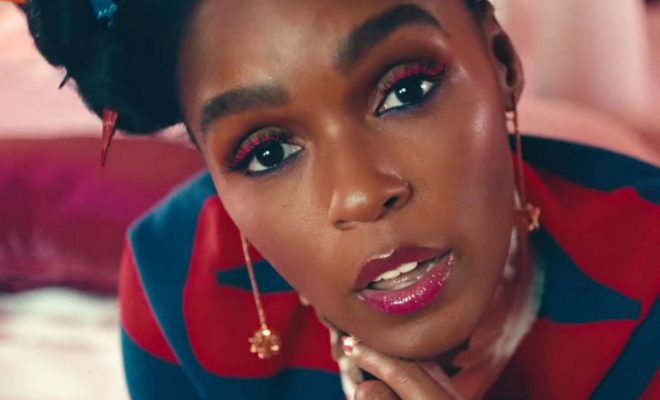 Entertainment
New Music Friday – Nicki Minaj, Drake, Janelle Monáe and more…
By
|
This month, the music scene has done us proud and the much needed Summer hits are rolling in! From jaw clenching rap tracks to easy-go dance tunes there is a mix of music to vibe to this April. Here are some of the trending and most recent tunes:
LION BABE – THE WAVE
LION BABE has released a new, feed-good summer time single called 'The Wave' featuring Leikeli47. The New York based duo including singer-songwriter and performance artist Jillian Hervey alongside producer and instrumentalist Lucas Goodman aka Astro Raw are turning heads with their 70s and 80s disco funk sound. Annie Mac premiered the song as the 'Hottest Record in the World' on her Radio 1 show and LION BABE gave their first live TV performance of the song on BET's 'The Rundown'.
CARDI B – INVASION OF PRIVACY

Cardi B is back at it again with heat from her new album 'Invasion of Privacy'. Cardi's fire debut is a follow up from her previous three-weeks in a row chart topper single 'Bodak Yellow'. From 'Bloody shoes' to 'Bartier Cartier' the straight from the Bronx rapper is fuelling us Brits with much needed party chh-unes! Tracks on the album feature the likes of Migos, Chance the Rapper and YG showing a mix of trap and mellow songs. Her lyrics are both daring and empowering with some of her famous words being, "My little 15 minutes lasting long as hell, huh?" telling us all Cardi is here for the long-run and only coming back bigger, better and badder!
JANELLE MONÁE – PYNK
Let's discuss the anthem of the month and possibly the year, with Janelle Monáe's song 'PYNK'. Firstly, the video features an amazing pair of Vagina Pants… which can only be explained by a visual in the video that is full of strong, black and mixed race women. Lyrics pay homage to the feminists of the world and all things 'inside' relating to females in particular. "Sex Cells", "Great Cosmic Mother" and "I Grab Back" are printed on the front of the women's underwear and similar themes are seen throughout. The simple but unbelievably catchy tune is one that is sure to stick around.
DRAKE – NICE FOR WHAT
'Nice For What' starts with a sample of soulful harmonies by Lauryn Hill before switching into a head bounce and move to the beat jam. Drake's new single is one for swinging drink glasses in your hand and singing aloud with friends. The video itself is a tribute to many powerful and successful women, including Tracee Ellis Ross, Tiffany Haddish, Issa Rae and Letitia Wright. Drake himself is seen rarely in the video and his lyrics embrace females everywhere, promoting the idea that women should be, 'Nice for What?' to men.
NICKI MINAJ – CHUN-LI & BARBIE TINGZ
Barbz season is upon us and Nicki Minaj has dropped two new singles, 'Chun-Li' and 'Barbie Tingz'. After the release of her collaboration "Motorsports" with trap legends Migos and Cardi B, Nicki intrigued fans with her "Chun-Li" cover art, which shows her in a fur and designer print dressed as a character inspired by the animated Chinese fighter "Chun-Li", from Capcom's Street Fighter series. The lyrics show her fighter mode and alike 'Barbie Tingz' where she raps, "Rap b*tches tell they team, 'Make 'em like Barbie'/Had to come off IG so they can't stalk me."
NINES – I SEE YOU SHINING
Nines has brought us a new visual for 'I See You Shining' directed by Oliver Jennings and produced by Steel Banglez. The song is an uplifting, ego booster with a dance feel that celebrates the achievements, successes and recaps the downfalls of his career. The video is all about fun and living on the edge which suits the motivational lyrics.
NE-YO FT BEBE REXHA & STEFFLON DON – PUSH BACK
Last but not least Ne-Yo has joined forces with Bebe Rexha and Stefflon Don to create a colourful and exotic collaboration in the song "Push Back". Filled with dance moves choreographed by Jamaica Craft and directed by James Larese. The video gives a retro feel as groups of people dance in front of arty backdrops and paint splashes tyres. The music has a Caribbean vibe with steel drums playing a part.
Words by Aaliyah Harris