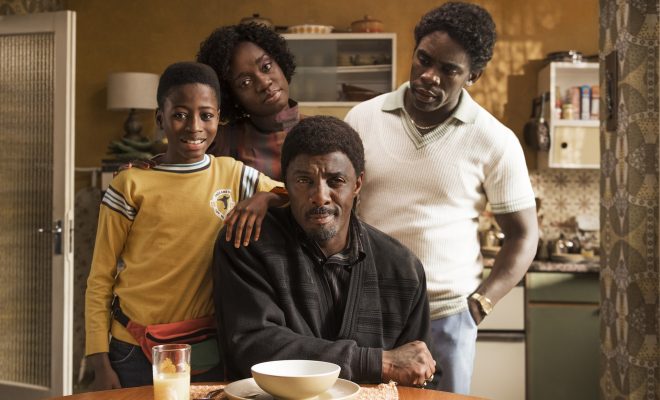 Entertainment
The Buzz List: Your Arts & Entertainment Guide for April '18
By
|

ALBUM: Dirty Computer – Janelle Monáe
After igniting the internet with the double video release of 'Django Jane' and saucy, Prince-infused 'Make Me Feel' in February, Janelle Monáe has had us all waiting with bated breath for her next move. Happily, this month, the wait is over, as she'll finally drop her newest project, Dirty Computer – her first album since 2013's universally-acclaimed The Electric Lady. Monáe has spent the years since leaning into her acting talents, and starred in two of 2016-7's most acclaimed films: Hidden Figures and Moonlight. With her performances in both garnering praise, there's clearly no end to her talents – but we're glad she's back to what we love her for best! From what we can tell, Dirty Computer will be a continuation of her signature funk/soul/electro mix; either way, we are very ready for this next phase of Janelle.
Released on 27th April

BOOK: The Vacation Lodge – D. J. Walters
When going on holiday alone, there's nothing nicer than having great weather, fantastic food, and some time to gather your thoughts, and detach from the 'real world' at home. And hey – if there's a sun-soaked romance that comes alongside it, that can't hurt either – and the protagonist of The Vacation Lodge, Raven, finds herself learning more and more about that last part. Taking a solo trip to her parents' home country of Jamaica for the first time, she can immediately sense something special in the air, as soon as she lands. Before she knows it, she's wrapped up in a whirlwind fling with local fella Nelson – which, though encourages her to loosen up and live, sets off a potentially dangerous series of events. A steamy and exciting first novel from south London-based writer, D. J. Walters.
Available now, amazon.co.uk

BOOK: 'Perfect is Boring: Tyra and her Mama' by Tyra Banks and Carolyn London
If you're like us, and you've been a faithful viewer of America's Next Top Model for years, you'll know that one of Tyra Banks' favourite people on the planet is her mum, Carolyn London. From occasionally trotting her out to meet the contestants, to referencing the wonderful gems of wisdom she's taught her throughout the years, Tyra is consistently full of praise for her mum. And now, they've teamed up to share some of Carolyn's finest pieces of advice on 'beauty, booty and being a boss' – everything we need for success in 2018, to be honest. Sure to be filled with the former model's signature catchphrases and positive energy, it aims to be your new one-stop-shop for all things confidence to be exactly who you are. Who needs perfection, anyway?
Out on 3rd April at all major booksellers
FILM: Avengers: Infinity War
Marvel is pulling us back into its cinematic universe with the third instalment of the mega superhero franchise, The Avengers. With Black Panther exceeding box office sales and creating a massive impact on fans merely a couple of months prior, Avengers: Infinity War is Marvel's next most anticipated film. We get to see Wakanda's Black Panther/T'Challa (Chadwick Boseman) join forces with Captain America (Chris Evans), Iron Man (Robert Downey Jr), Thor (Chris Hemsworth), the Guardians of the Galaxy squad and the rest of the Avengers, to fight their most powerful enemy – Thanos. His goal is to collect all six Infinity Stones to gain unimaginable destructive power and it's up to every single marvel superhero to stop him once and for all. Featuring a brilliant full cast, outrageous stunts, adventure and comedy; this movie is a must see, with everyone hoping to meet, if not exceed its high expectations.
In cinemas nationwide from 27th April

STREAMING: First Match
STARRING: Elvire Emanuelle, Yahya Abdul-Mateen II, Colman Domingo
Netflix presents a new, gritty drama film, fresh from the Sundance Film Festival written and directed by Olivia Newman. Based on the 2000 award-winning short, First Match tells the story of a teenage girl from Brooklyn who joins an all-boys wrestling team at her high school as she works on her relationship with her estranged single father. Hardened by many years in foster care, she begins to seek value within the boxing ring as she battles not only with the players, but also with adolescence and her own identity. Full of tension, as well as heart, it's a film for which you'll definitely need the tissues handy.
Streaming now on Netflix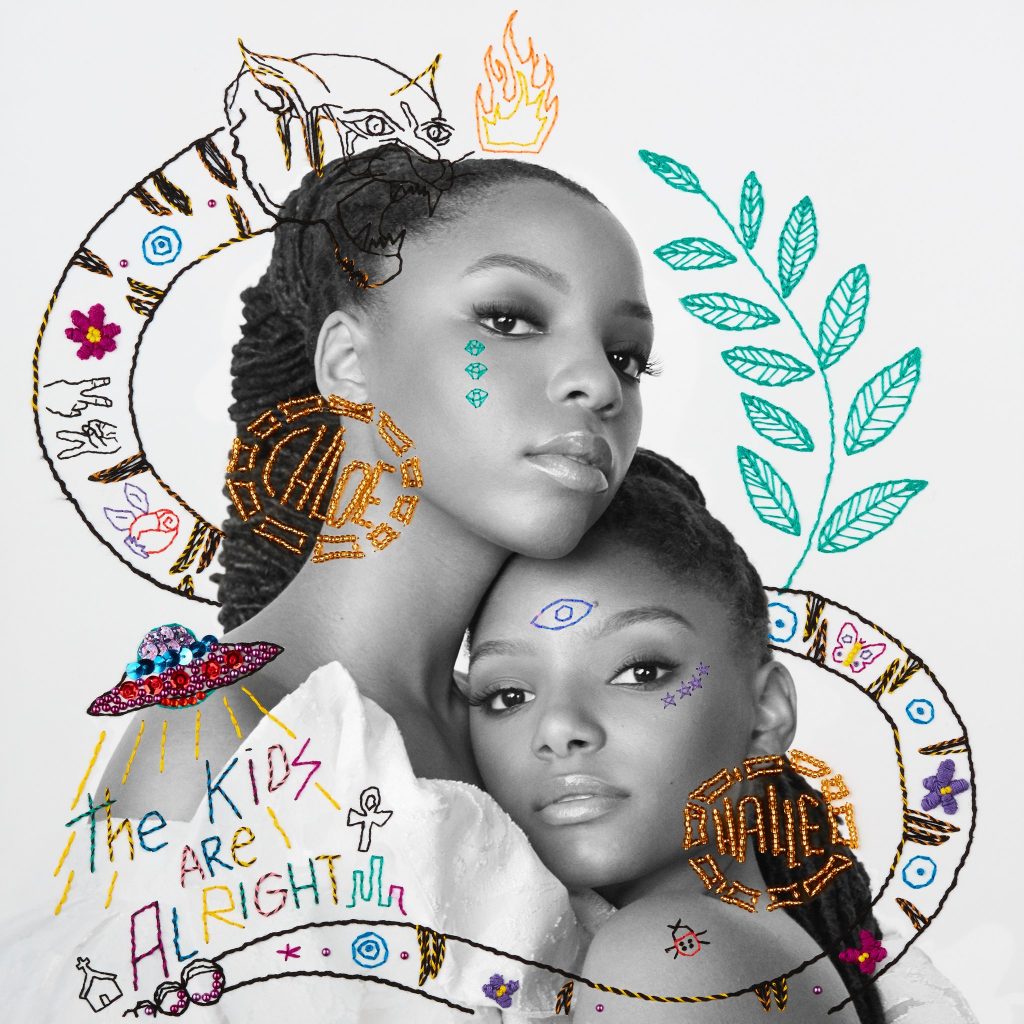 ALBUM: Chloe and Halle – The Kids are Alright
Contemporary R&B duo sisters Chloe and Halle have released their first ever album. The pair started off uploading covers of pop songs to YouTube and they began getting recognition after their rendition of Beyoncé's 'Pretty Hurts' went viral. Having already released an EP, they've established their own distinctive sound, from acoustic pop to light contemporary R&B. Most of the tracks are produced and written by the pair, allowing us to understand them as artists as well as witnessing their growth throughout the album. The two sisters are currently starring on Freeform's Grown-ish, where their track 'Grown' serves as the theme song. The album's lead single 'The Kids Are Alright' is a chilled song with an upbeat chorus. Their soft voices intertwine beautifully – with only two voices, they sound like an entire effortless choir. It's a song that can easily be put on repeat – and if the full record gives us more of this, we'll be very impressed!
Out now

STREAMING: Roxanne, Roxanne
STARRING: Chanté Adams, Mahershala Ali and Nia Long
From the producers of Fruitvale Station and Dope, Netflix presents a biopic of the New York MC rapper Lolita, aka Roxanne Shanté. This film retells the story of a young but fierce emerging artist struggling to grasp the rough world of hip-hop, shining a light on one of the biggest rap rivalries of the 80s era. The trailer hints the exploration of Roxanne's rocky upbringing with her mother (played by Nia Long) and the abusive relationship with her love interest, played by Oscar-winner Mahershala Ali – who has expressed that this was one of the most difficult parts he has had to play. Lead actor Chanté Adams won the Special Jury Award for Breakthrough Performance at the Sundance Festival for her portrayal of the rapper, suggesting that this is set to be a poignant film sharing not only the history of hip-hop, but the repercussions of tough MC battles.
Out now, Netflix
TV: Kiss Me First
Based on Lottie Moggach's debut novel, Kiss Me First is an innovative thriller that moves between the real and virtual animated worlds. The drama series tells the story of Leila (Tallulah Rose Haddon) a lonely 17 year-old who delves into an imaginary paradise called Agora, based inside a fictional online gaming site. In the game, she meets Tess (Simona Brown, our CBFF on page 22), who – being impulsive, cool and confident – is everything Leila is not. Not long after they become friends in real life, Leila makes a startling discovery that Tess has disappeared, forcing her to unravel the mystery behind it. On her quest with secrets waiting to be revealed, she begins to suspect that the digital world may not be as illusory as it seems and the creator may be hiding something bigger than she could ever imagine. An original drama unlike anything we've heard of before, with spectacular state-of-the-art animated visuals and a gripping storyline.
Out now, Channel 4
TV: In The Long Run
Idris has played a detective, a romantic, a hero and avillain, but this is our first sight of him in a light-hearted comedy sitcom, and to top it off, it's based on his own life! In The Long Run is a semi-autobiographical comedy set in 1985 Hackney, north-east London, retelling the memories of Idris Elba's childhood – think Everybody Hates Chris. The six-part comedy will star Elba playing the role of his late father Walter Easmon. Whilst Walter and wife Agnes are content living the quiet life after moving from Sierra Leone, Walter's brother Valentine moves in to shake things up, bringing a completely different outlook on how to live life in Britain. Bringing laughter and music into the household, Walter's son Kobna quickly takes a liking to his uncle, heavily influencing his new love for music and passage to becoming a DJ. Speaking of the show, Elba said: 'I'm really happy to be in comedy, bringing some joy into a world that needs some laughs.' It's a fun way of portraying black family life on an estate in a relatable way, and without stereotypical gang-affiliated dramas. Is there anything this man can't do?
Thursdays at 10pm, Sky One and NOW TV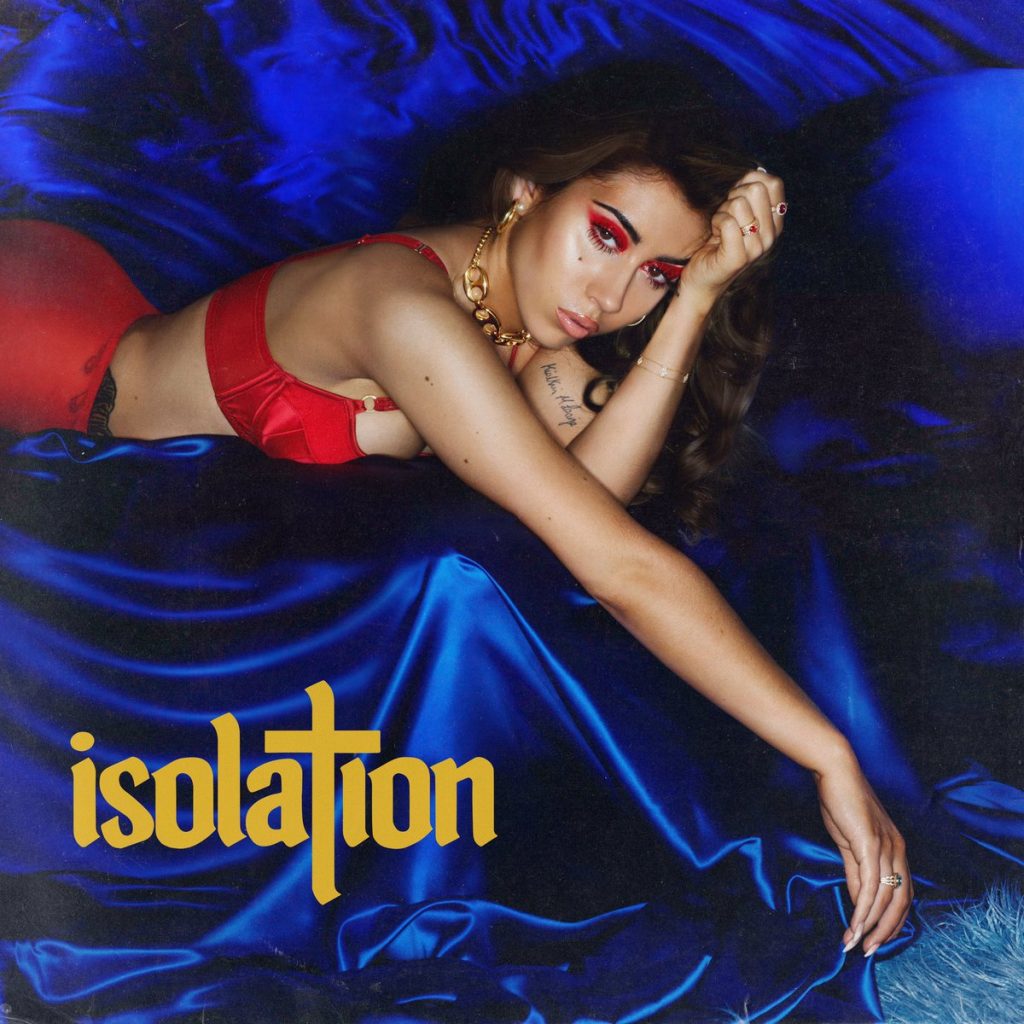 ALBUM: Isolation – Kali Uchis
It always seems like the most exciting of celebrities pop out of nowhere, and Kali Uchis is one of these. From her collaboration with Jorja Smith on single 'Tyrant' last year, to teaming up with Tyler, The Creator and Bootsy Collins on dreamy tune 'After the Storm', the California native has captured the attention of music lovers across the globe. Following a sold-out and well-received London show last month, she is now releasing her debut album. With her jazzy, laid-back tones laid over funky basslines, we predict that Isolation will be one that's perfect to ease us into some lazy Summer nights.
Released on 6th April

FILM: Rampage
STARRING: Dwayne Johnson and Naomie Harris
Dwayne 'The Rock' Johnson stars in another action packed comedy film – titled Rampage, it's loosely based on the classic arcade game from the Eighties. He plays the role of Davis Okoye, a Primatologist who befriends an intelligent silverback gorilla named George. Their unwavering bond begins to wither as George grows into monstrous size due to a science experiment gone wrong. Matters get extremely worse as causing havoc is a gigantic reptile and wolf that have been infected by the same genetic mutation. Alongside them, George becomes an inevitable destructive enemy gone rogue. Will Davis find a cure in time and save everyone including George? Or will he be forced to choose, ultimately losing his bond with George forever…
In cinemas nationwide from 11th April
STREAMING: Lost in Space
Set 30 years in the future, Lost in Space is a modern reimagining of the classic 1960s science fiction series. The show follows the Robinson family who have been selected for a colony mission as the test of survival beyond earth, sent away to live a new life in a better world. Already nervous as can be, their journey abruptly and hopelessly runs off course leading them to crash onto an unforeseen mysterious planet. The world they had imagined becomes instantly far from reach and the prospect of a better life crumbles before their eyes. Now outsiders to an unknown environment, stranded light years away from their intended destination, the family have no choice but to work together with their two alliances to fight for survival on the dangerous alien location. The teaser trailer gives next to nothing away, with only 10 episodes and so much to unravel, be ready for some surprising bombshells.
Streaming on Netflix from 13th April
Jason Derulo – 777
Jason Derulo is the undisputable king of party and club anthems with several hits like 'Swalla,' 'Wiggle,' and 'Tip Toe' – and now, he's set to put all of that unshakable energy into a new album, called 777. The American-Haitian singer even cancelled a recent gig so that he could put all his focus into creating a fantastic album for the fans – though the exact date of release is yet to be announced. Jason has also recently released a Coca-Cola anthem for this summer's FIFA World Cup called 'Colors', which he describes as a 'global cultural and social phenomenon' – and though it's obviously an upbeat, feel-good tune, instead of talking about girls and alcohol, it's a representation of many cultures across the world. Jason Derulo rarely fails to put out something with an infectious hook, so we're sure there'll be a good amount of new favourites on this album – perfect for the upcoming festival season.
Slated for release in April
Written by Nicole Vassell and Rhia Harry